BlueModus News
Jun 15, 2022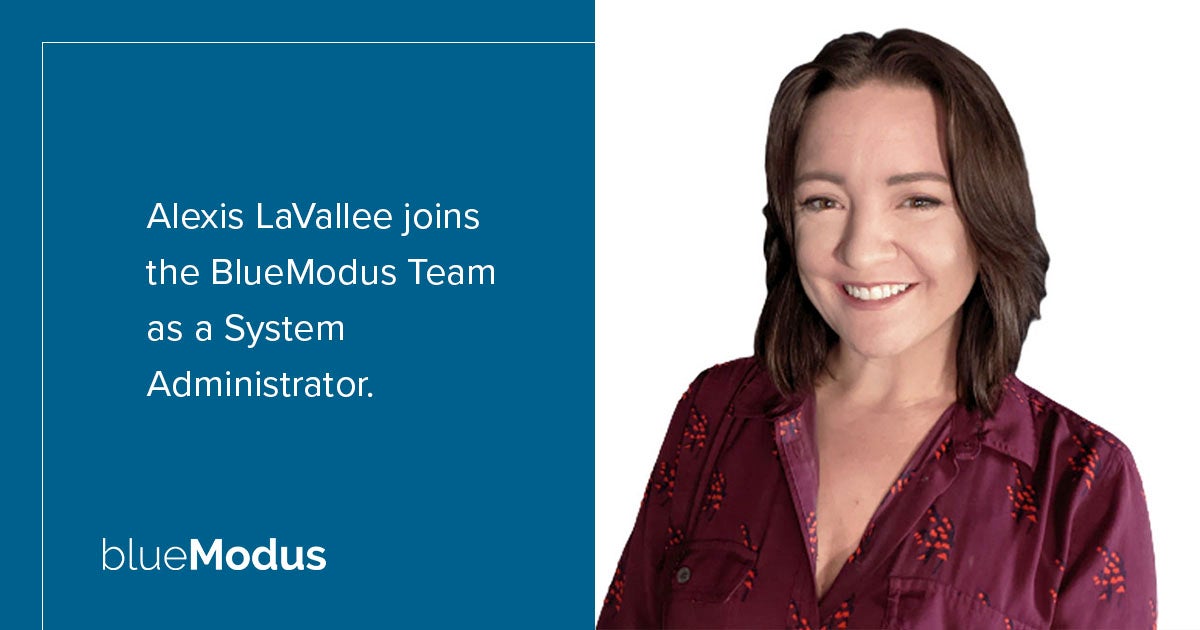 We are excited to welcome Denver, Colorado-based Alexis LaVallee to BlueModus as a System Administrator. She has been in technology-focused jobs for 10+ years. Alexis started with consumer desktop support, leading to full infrastructure deployment and support for local charter schools. At BlueModus, she will be providing infrastructure support to our colleagues and cloud hosting support to our clients.
"The interviewing experience for me was one of a kind. Everyone was so welcoming and genuine. The team was fun and completely transparent. The 'we are the helpers' mantra really stood out to me, as BlueModus truly cares about each other and what the company accomplishes," shares Alexis. "I am so excited to be a part of a team of such unique caring people. I feel that I have found a place I belong and can thrive."
Since 2018, Alexis has been an IT Consultant at Abstract Insights. She provided setup and technical support to campus staff and students, ensuring proper installation of cables, operating systems, or appropriate software. Additionally, Alexis performed repairs and upgrades to hardware and peripheral equipment. Before Abstract, she was a Sales Associate and Geek Squad Agent at Best Buy from 2011 to 2013 and 2015 to 2018.
"Alexis brings a unique combination of experience, skillset, and personality that is not easy to find in the SysAdmin world. We are confident she will fit right in and start helping our team and partners immediately," says Josh Sherman, BlueModus' Vice President of Innovation.