BlueModus News
Jun 30, 2022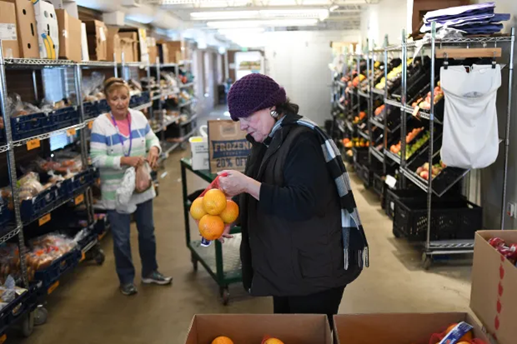 We love celebrating our colleagues and giving back to our community, so several years ago, BlueModus decided to combine these two loves. Each month, our Management Team selects two colleagues who shine and represent the values that make BlueModus a great workplace. These two colleagues select a charity, and BlueModus donates on their behalf.
This month, one of those colleagues is Julie Biesiada. She is our Accounting and Contract Manager and part of our Finance Team, but her reach is felt well beyond Finance, as she continually jumps in wherever and whenever needed across all teams. Julie is always cheerful and works incredibly hard to ensure other colleagues and our clients have anything they need. She is the ultimate team player and gives 110% every day. We are blessed to have her at BlueModus.
Recently, BlueModus made a $500 donation to the Action Center on behalf of Julie. The Action Center's mission is to provide an immediate and compassionate response to those in our community experiencing hardship by offering the resources and services needed to stabilize lives and promote pathways to lasting change. Since 1968, The Action Center has been committed to expanding and refining its services to meet its participant's ever-changing needs. The Action Center's goal is to provide clients with a continuum of services to meet their current needs and become self-sufficient. Through the tireless effort of our volunteers, the dedication of our professional staff, and generous donations from our fantastic community, The Action Center provides hope and assistance with dignity and breaks the cycle of poverty.
"Thank you very much, BlueModus, for this wonderful perk! I am very lucky to work at a place where the management is truly good people who honestly care about the well-being of their colleagues and others. I chose The Action Center because, similarly, The Action Center cares. They care for the people of my community who may be experiencing some tougher times. This organization helps families at my child's school with much-needed school supplies, food, clothes, and so much more. I hope the people who receive this helping hand know there are people out there who honestly care about their well-being.," shares Julie.
If you would like to learn more about the Action Center and how you can support their cause, please visit the donate portion of their website.