BlueModus News
Jul 22, 2021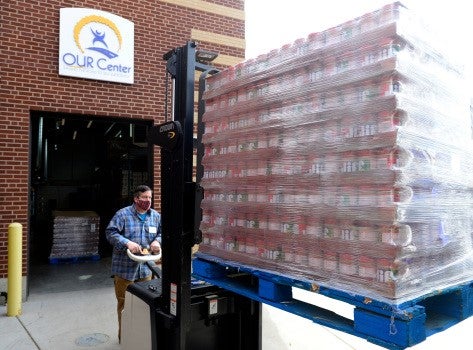 BlueModus loves to celebrate our team, and we love giving back to the community - so several years ago, we decided to combine these two passions. Management selects two colleagues from the company each month who embody the values that make BlueModus a great place to work. BlueModus then donates to the charity chosen by the colleagues.
This month, one of those colleagues is Jason Lindsay. He is a Senior Web Developer who joined our team in 2019. Jason is always willing to go the extra mile to help his team and clients and jumps in wherever and whenever necessary.
The Outreach United Resource Center (OUR Center) recently received a $500 donation from BlueModus on behalf of our colleague, Jason Lindsay. OUR Center has provided critical services such as food, housing, and utilities to help families achieve self-reliance since 1986. They offer "a hand up, not a hand out" to residents of the St. Vrain Valley School District of Colorado by providing a food pantry, daily hot, nutritious meals, and a clothing bank. In addition, the organization's staff provides case management, mentoring, and educational classes to help clients move beyond their current situations to become contributing members of the community.
"Thank you for this exciting opportunity to give back and to continue a pretty cool BlueModus tradition," shared Jason. "For many years, the OUR center has provided support, groceries, counseling, and other necessary services to the Longmont community to help prevent homelessness for underprivileged families."
If you would like to find out more information about the OUR Center and how you can support their great work, please visit the donate portion of their website.