BlueModus News
Feb 22, 2023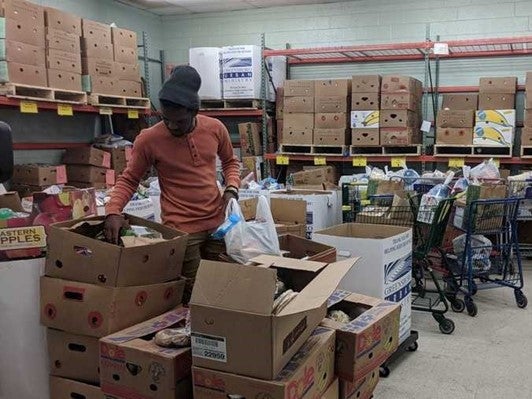 We love celebrating our colleagues and giving back to our community, so we combined these two loves several years ago. Each month, BlueModus' Management Team selects two colleagues who shine and represent the values that make this a great workplace. These two colleagues select a charity, and we donate to it on their behalf.
For February 2023, one of those colleagues is Deb Paylor. She joined the BlueModus Team in January 2022 as a Senior Project Manager. From her very first day, Deb has stepped in as a team leader focused on navigating complex projects, removing roadblocks, solving team problems, and delighting our clients.
Deb has selected the Greensboro Urban Ministry for a $500 donation from BlueModus. The Greensboro Urban Ministry was founded in 1967 and provides opportunities for housing solutions, safe shelter, food, and support services year-round for residents of the greater Greensboro community.
"I like to cook (and eat!), but I'm aware that not everyone has access to nutritious and delicious meals. Greensboro Urban Ministry is well-known in the Greensboro area for providing food, shelter, and supportive services to Guilford County residents," said Deb. "According to their website, 15% of North Carolina's population doesn't know where their next meal will come from. Basic nutrition is foundational to helping people succeed in all areas of their life, so I'm happy to be able to contribute to an organization that provides basic needs."
The Greensboro Urban Ministry's food pantry has provided food for people at risk of hunger in Guilford County, North Carolina, for over 30 years. Community food drives throughout the year help stock the shelves. GUM also receives weekly donations from a variety of local grocery stores. The pantry supports low-income individuals' nutritional needs by providing wholesome food to supplement their diet while helping to stretch their food dollars.
Please visit the Greensboro Urban Ministry's donate page to learn more about how you can support its important cause.