BlueModus News
Feb 14, 2022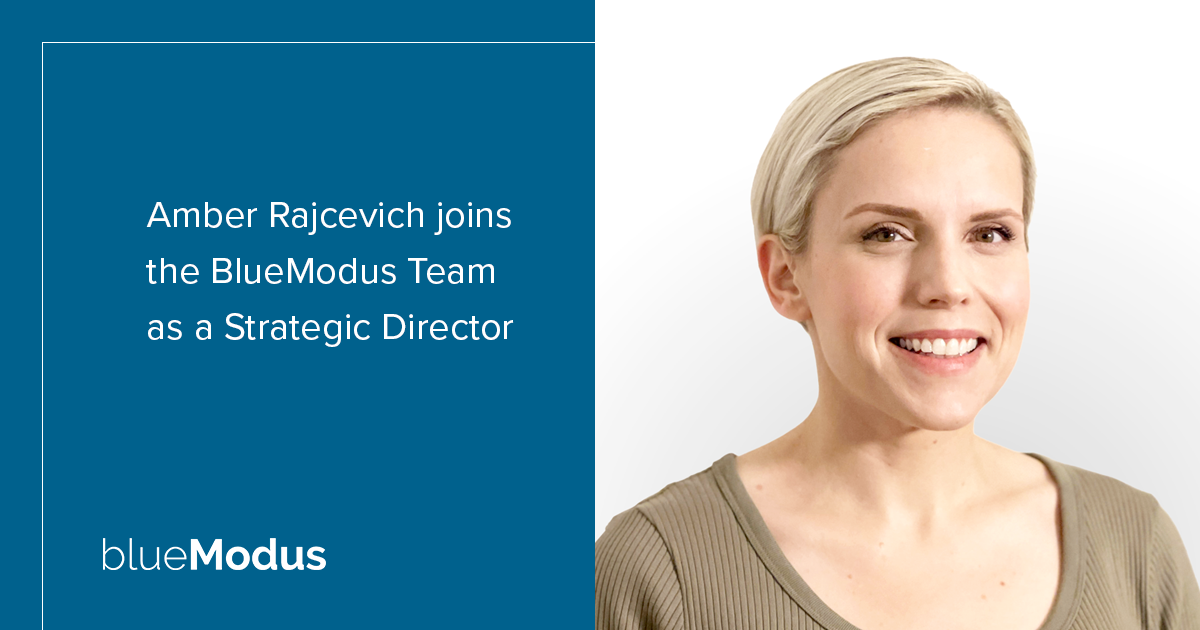 We are excited to welcome Davenport, Iowa-based Amber Rajcevich to BlueModus as a Strategic Director. She brings over ten years of digital marketing experience, serving a diverse range of clients. Amber has worked with talented teams throughout her career to identify needs and ensure her clients' short and long-term success. Her work has evolved from writing code to project management to crafting web strategies and team leadership. When Amber is not working with clients, you will likely find her building the world's best forts with her son Freddie, hoarding house plants, or tending to our veggie garden during the summer.
"Throughout the interview process with BlueModus, it was clear that they were different from other agencies I had interviewed with. The level of transparency was unprecedented, the employees were kind and welcoming, and the communication process was so efficient and thoughtful. From the beginning, BlueModus showed not only operational excellence but a genuine and supportive culture," shares Amber.
Since joining Amplified Digital Agency in 2019, Amber has held several positions. She recently managed a team of seven Project Managers, as well as UI/UX Designers and Customer and Market Support as their Project Development Manager. She also held roles as Lead Technical Strategist, Lead Project Manager, and WordPress Developer. Amber's responsibilities at BlueModus will include identifying short- and long-term opportunities for our customers' future success, ensuring that customer needs are proactively met, and maintaining alignment between teams across the company.
"We are so excited to welcome Amber to the BlueModus team! Her experience and drive to provide strategic solutions will be invaluable to her team and clients," says Meredith Perkins, BlueModus' Managing Director.