BlueModus News
Jan 25, 2019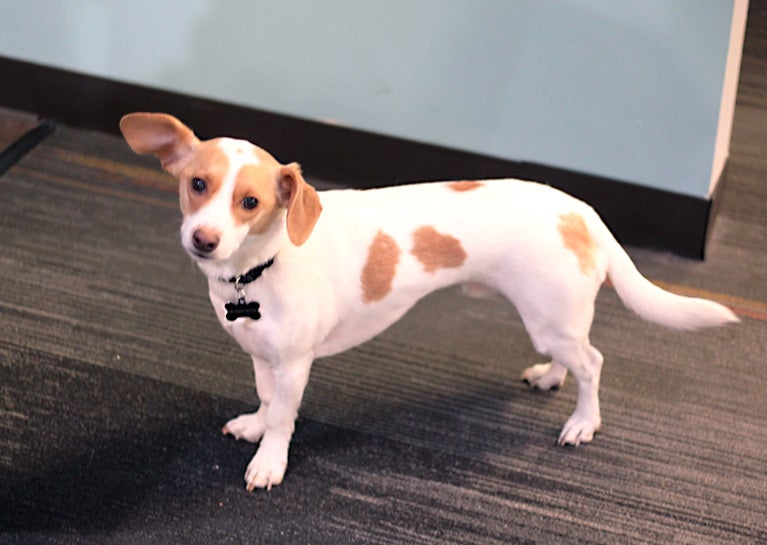 When you first walk out of the elevator into our Denver headquarters, you will more than likely be greeted warmly by one or more members of our furry four-legged welcoming committee. The smallest of the crew (in size at least…not in spirit) is Mr. Peanut Butter. All of our colleagues thoroughly enjoy having friendly dogs around the office, and Mr. Peanut Butter is certainly no exception.
A two-year-old beagle/terrier mix, Mr. Peanut Butter is the dog of Solution Lead Mark Wilson, who adopted him from Dog Patch Pet & Feed in Naperville, Illinois. His favorite food is cheese, and when not in the office, he enjoys spending his time playing at home with his big brother Boba and big sister Sadie.
"The dog-friendly atmosphere at BlueModus was a big part of what led me to joining the team here," shares Mark. "Watching Mr. Peanut Butter's ears perk up in the morning when I ask him if he is ready to go to work, plus seeing all of the love and affection he receives in the office really solidifies what a great team and atmosphere we have."
The next time you visit our Denver office, remember to say hi to Mr. Peanut Butter as well as all of our other corporate dogs!