BlueModus News
Jul 06, 2018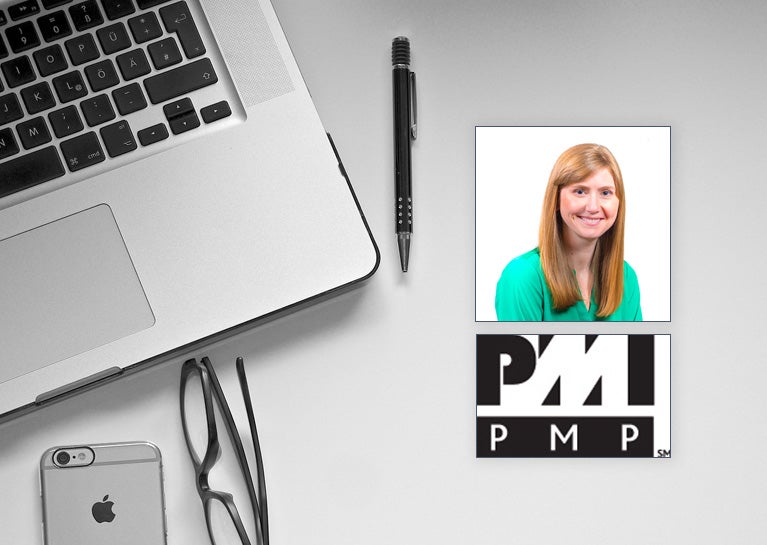 BlueModus Senior Project Manager Katie Tabler recently added Project Management Professional (PMP) certification to her credentials, after passing the PMP exam, a challenging 200-question test focused on the principles of project management. PMP is well-known as the leading industry-recognized certification for project managers.
This certification is not only a strong boost for Katie professionally, it also benefits BlueModus and its clients. With a focus on managing projects to be on time, on budget, and meeting original goals, PMP signifies those with certification speak and understand the global language of project management.
"As an internationally-recognized organization, the Project Management Institute sets the standard for project management through their certifications. Achieving the PMP certification shows commitment and dedication to not only achieving the highest level of project management practices, but also maintaining it through ongoing professional-development," says BlueModus Director of Project Management, Kate Kunert, PMP. "It is no small endeavor to achieve this goal and we are very proud of Katie and her effort to attain it."
Katie, who joined BlueModus as a Project Manager in January 2016, has over a decade of experience in project management. She was recently promoted to Senior Project Manager in January 2018. In her current role, Katie is responsible for managing the daily operations for many of our sustaining services customers.
"Although I have been in this field for some time, and have found processes and approaches that work for me, this certification was important because I like being challenged to learn and think about things in new and different ways," says Katie, "I wanted to strengthen my knowledge base around all facets of project management so that I can be even more effective in my role, and make stronger, more positive impacts for my clients and their projects now, and as my career progresses."
Congratulations to Katie on this elite accomplishment! To learn more about Katie's project management experience, visit her LinkedIn profile.