BlueModus News
Oct 24, 2018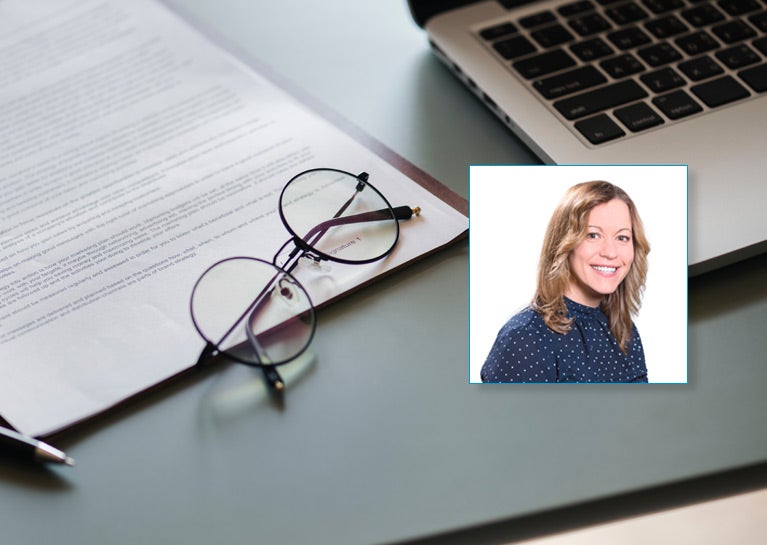 The BlueModus team is delighted to announce the recent promotion of Julie Biesiada to the position of Accounting & Contracts Manager. In her new role, Julie will be taking on the additional responsibility of managing all contracts our company enters into with our clients, vendors, and partners. As BlueModus continues to grow, the centralization of our record-keeping for all contract-related correspondence and documentation will help increase efficiency within our Finance Department.
"I have every confidence that Julie will take on these additional responsibilities and excel at them," says BlueModus Controller Laurie Halvorsen. "Her enthusiasm for learning new things and taking on new tasks is never-ending. We are truly lucky to have Julie on our team."
Julie first joined BlueModus as a Project Coordinator in 2012. Over the years, she has worn many hats, jumping in wherever and whenever needed. In 2017, Julie added Human Resources responsibilities to her responsibilities, and earlier this year she transitioned fully to the Finance Team as Accounting Manager.
"I am excited at the challenge of continuing the successful process that has been implemented in this department, and hope to add additional value and useful improvements as well," says Julie. "I am consistently grateful for the opportunities BlueModus has offered me in terms of professional development."
To learn more about Julie, visit her LinkedIn profile.