BlueModus News
Jan 13, 2020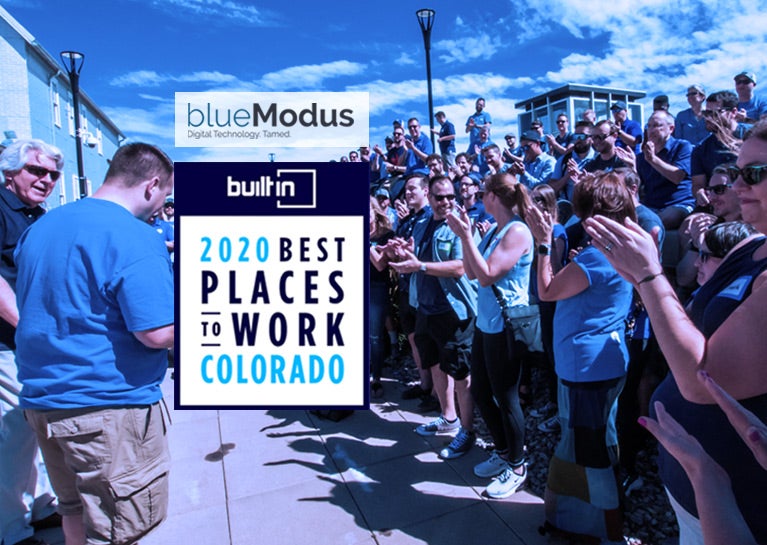 We are proud to announce that BlueModus has once again made this year's list of "Best Places to Work" by Built in Colorado. The annual list rates companies based on a combination of employee-submitted compensation data and company benefits, and is intended to recognize businesses that go out of their way to provide employees with the support they need to thrive at their jobs.
"As a technical agency, BlueModus' most important assets are our colleagues. We strive daily to provide a place where technologists can thrive and grow. We do this by providing a good work/life balance, the best tools, and challenging projects," shares BlueModus Director of Development Nick Bushnell.
Nick continues, "Further, we are able to evolve the way we approach solutions as the technology landscape changes. This keeps us always learning and avoids knowledge stagnation that can happen at other organizations. It's an honor for Built in Colorado to recognize that these qualities make us one of the best places to work in all of Colorado."
If you would like to get a true insider view of BlueModus, including a rundown of all our benefits, perks, and more, visit our Built in Colorado profile here, or to read the full list of this year's best places to work in Colorado, click here.