BlueModus News
Nov 22, 2019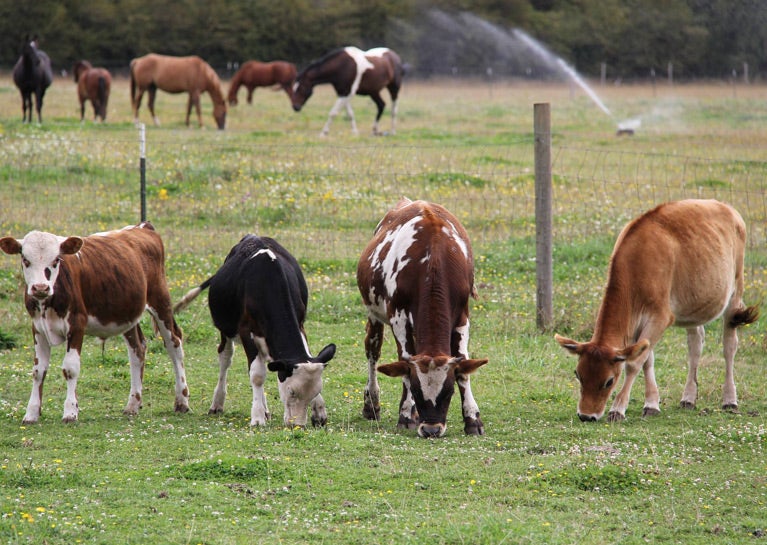 BlueModus, as part of its ongoing campaign to give back to the community, has recently made a $1,000 donation to Lighthouse Farm Sanctuary, an organization dedicated to the rescue, rehabilitation, and when appropriate, rehoming of abused and neglected farmed animals. As the largest farm animal rescue in the state of Oregon, the Sanctuary is home to nearly 300 animals including cows, pigs, sheep, horses, chickens, and goats.
Lighthouse Farm Sanctuary provides outstanding animal care, assuring all of its rescued residents have access to quality veterinary care, nutritious food, and safe shelter. They also provide humane education by hosting visits for school-aged children to the sanctuary, as well as by holding classes, camps, and offering education services off-site. Additionally, the Sanctuary's community outreach raises awareness through many channels, including events, conferences, street outreach, and online education.
"I find it deplorable that farms and ranches mistreat, neglect, and abuse their animals, often leaving them to starve to death or die from the elements when they can no longer care for them," shares BlueModus Senior Project Manager Stayce Zamora, who selected this month's charity. "That's why I support farm sanctuaries like Lighthouse that rescue these animals and provide a safe and loving home for them until their natural death. Their efforts go a long way towards the rescue and rehabilitation of these poor animals and towards providing humane educational programs."
If you would like to find out more about the Lighthouse Farm Sanctuary and learn how you can support their great work, visit their website at lighthousefarmsanctuary.org.