BlueModus News
Aug 29, 2018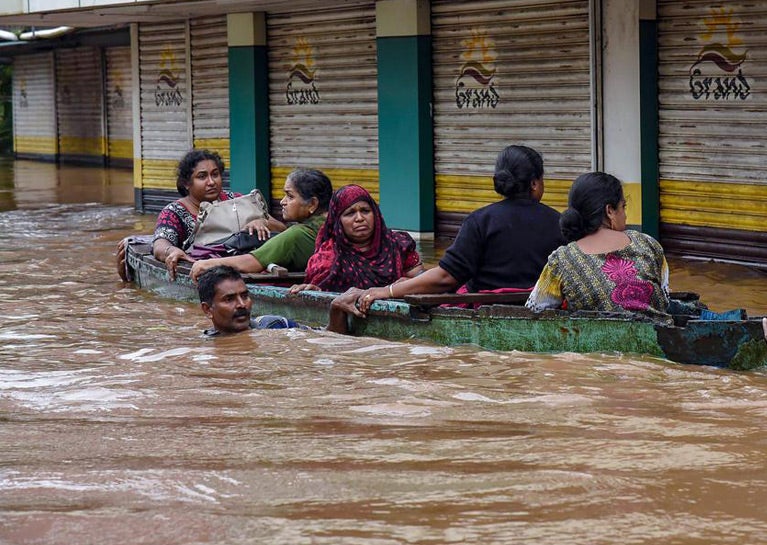 BlueModus has made a $500 give-back donation as part of disaster relief efforts for Kerala, India, which has been witnessing extreme flooding in the month of August. In what local officials say is the worst flooding in a century, hundreds of people have been killed in the southern Indian state of Kerala.
Kerala has been witnessing incessant rain throughout this month, causing both flooding and landslides. Hundreds of thousands of people have been forced to relocate to relief camps, and according to an early government assessment, more than 20,000 houses and nearly 6,000 miles of roads have been severely damaged, adding up to a total preliminary loss of nearly $1 billion.
This disaster has directly affected the family of BlueModus Associate Solution Lead Anoop Nair, whose parents and extended family live in Kochi, Kerala. Anoop has coordinated with teams in Kerala to relocate his family to a safe place out of the flood area. He reports that while the rain has slowed down, the state is still on alert.
Anoop, who lives in Austin, Texas, has shared a GoFundMe started by GAMA (the Greater Austin Malayalee Association) to help with the disaster relief efforts. All funds donated will go directly to the Kerala Chief Minister's Disaster Relief Fund. Please consider a donation today at https://www.gofundme.com/ate8q-gama-kerala-flood-relief-fund to help the many thousands of people affected by these terrible floods.