BlueModus News
Sep 19, 2018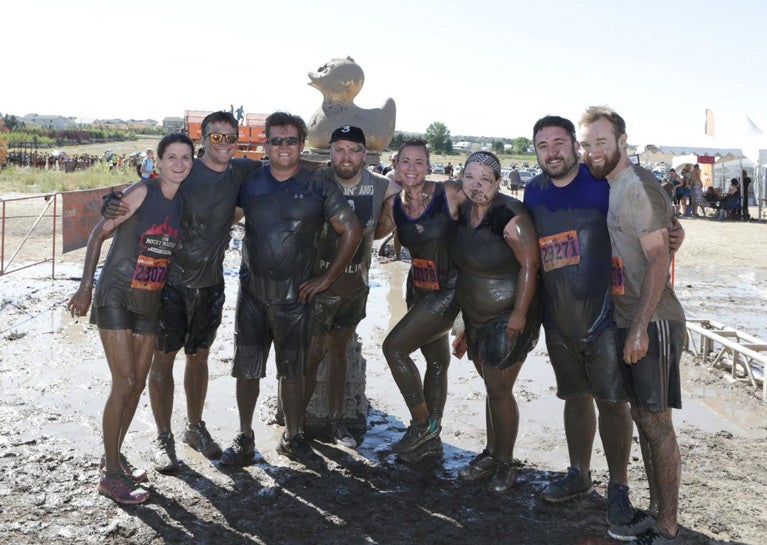 This past Saturday, BlueModus sponsored a team of employees and friends who got very dirty for a great cause, by participating in Muckfest MS, a mud and obstacle course, where all proceeds are donated to the National MS Society. BlueModus employees Julie Biesiada, Stacey Beechum, Becki Dilworth, and Mark Wilson were joined by Steve Harshman and Tom Wolicki, who all had a fantastic and filthy experience completing the 5K course, along with 2,600 other Denver-area participants.
The Muckfest MS is an annual event in seven U.S. cities, and to date has raised more than $30 million for the National Multiple Sclerosis Society. MS, an unpredictable, often disabling disease of the central nervous system, interrupts the flow of information within the brain, and between the brain and body, and affects more than 2.3 million people worldwide. In addition to raising money, Muckfest MS helps rally friends in support of people in the community living with MS.
"I wanted to take part in Muckfest because my sister has MS, and our family has witnessed and been affected by the ill-effects of this disease for more than 15 years," says Accounting Manager Julie Biesiada, who organized the BlueModus team. "In addition to being a worthy fundraiser to fight against MS, this event shows people who are suffering that they are not forgotten, that they are important, and that they are cared about deeply. Plus, it was fun to see my co-workers get muddy from head to toe!"
Click here to read more about this past Saturday's Denver event. To learn more about how you can support the National MS Society, visit their website.