Tom Whittaker
Oct 04, 2017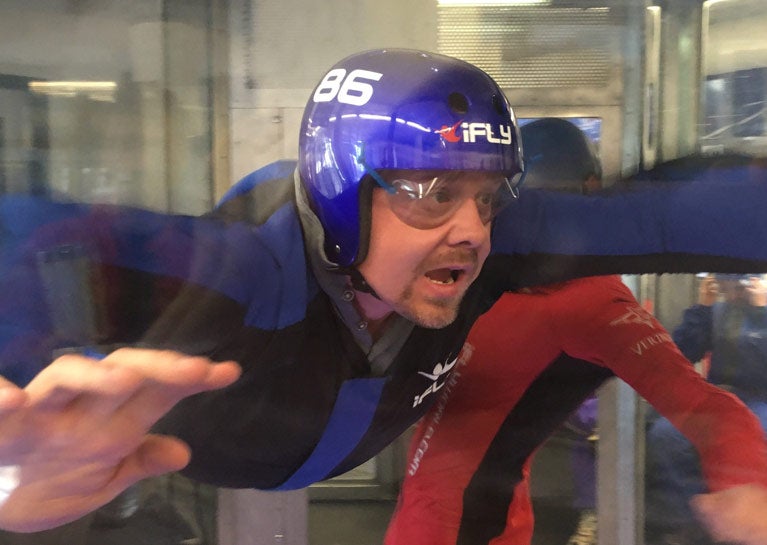 This past Friday was one of my favorite days of the year: BlueModus Day, where our company closes down for the day and all of our colleagues spend the day together. This was my second year experiencing this amazing tradition.
You are probably thinking to yourself - corporate bonding...lame. But honestly, BlueModus is not "corporate-y". Yes, there is bonding...but it doesn't feel forced or awkward. It feels like a day of getting to know your friends better, doing fun stuff, and having a lot of laughs. Everyone at BlueModus works hard. It is a team of A players. It is a team that expects the best and delivers. So to me, BlueModus is a day where we stop, kick back and re-charge.
In the morning, our team split into two groups, with some heading to Topgolf for the indoor driving range, while the rest went to iFLYfor indoor skydiving. I picked indoor skydiving and loved it.
After reconvening for a group lunch, we tested our thinking skills at ROOM 5280, where we attempted to break our way out of three separate escape rooms. Fortunately, all teams succeeded in escaping (mine with only 25 seconds to spare!). We wrapped up the day at Banded Oak Brewing Company for some more laughs and cocktails.
Not Just the Locals
What makes this day even that more special? Our company's commitment to its colleagues and culture. We flew in eight remote colleagues in for the event, including our team members from Washington, Oregon, Idaho, Tennessee, North Carolina, West Virginia and Australia (yes, as in the country of).
It was great as this face-to-face time for everyone, especially those working remotely, keeps the company connected and everyone (I hope) feeling like a part of the team.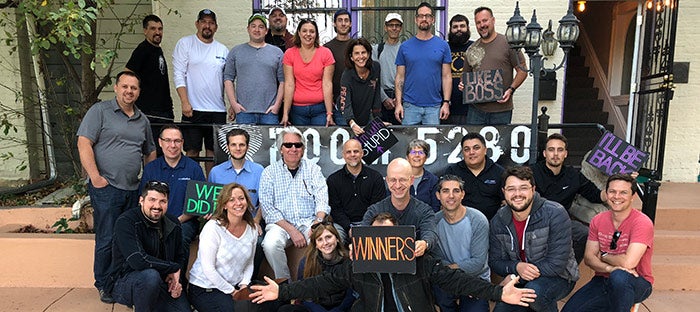 I think it is things like BlueModus Day that makes my company unique. It's a place that focuses not just on the clients or the bottom line, but also the team. It makes me proud because a day like BlueModus Day is really an investment in our people. When you are a tech agency of billable consultants, shutting down for a day to "play" is not cheap. Not only are you paying for the events and a bunch to travel...you are giving up a whole day of billable revenue.
Personally, I feel (although it may sound corny), every laugh, every smile and every new thing I learned about each of my colleagues was well worth it. And it just makes me love BlueModus and its people all the more.
[And lastly, a huge thanks goes to our incredible Office Manager, Julie, who plans the day, makes it all come across effortless, makes everyone feel welcome, and ensures the entire team has a kick-ass day. Thanks, Julie!]
Click here to see a Facebook album of some of our favorite pictures from BlueModus Day.