BlueModus News
Sep 03, 2021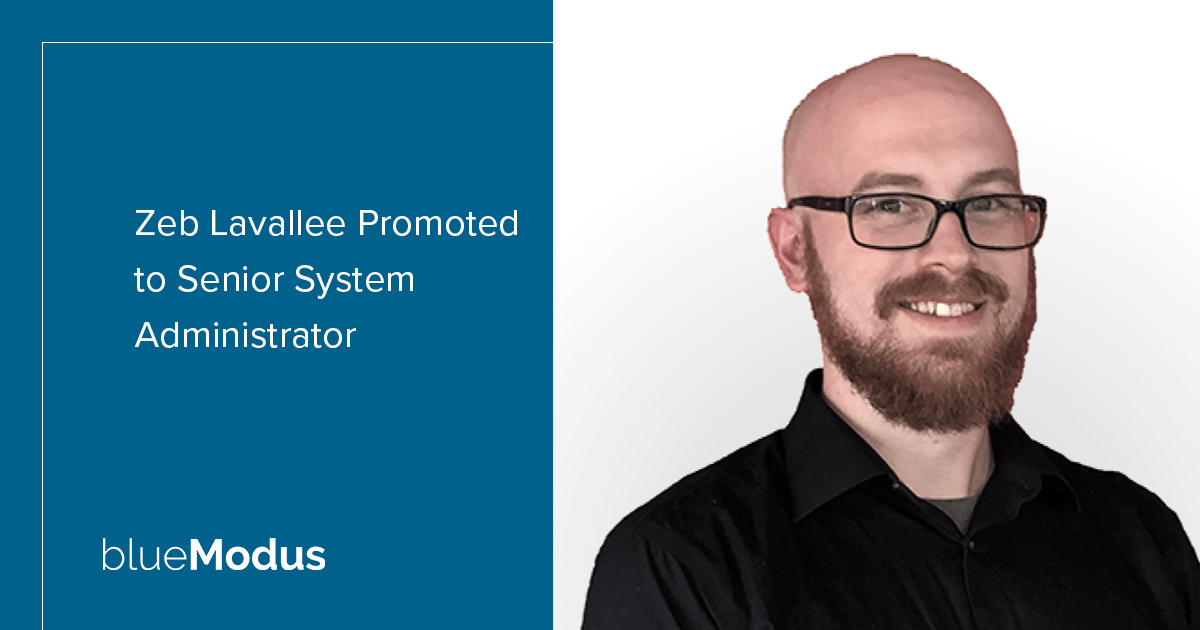 We recently promoted Zeb Lavallee to Senior System Administrator. Zeb has over ten years of experience in device management for laptops and mobile devices of all operating systems.
"Zeb has quickly become a person that our team knows that they can rely on to take care of their needs quickly and without issue. In this new role, Zeb will expand his skill set to include cloud infrastructure and much more. We are very excited to see how he tackles this new role," says BlueModus' Vice President of Innovation Josh Sherman.
Since joining BlueModus, Zeb's level of service and support for our team are exceptional. He works incredibly hard to ensure all of our colleagues have everything they need to support our clients. His new role will include expanding his skills with Microsoft Azure Cloud to assist with deployments and work for client projects while ramping and mentoring our recently hired System Administrator, Charlie O'Rourke.
"I can't wait to help bring Charlie on and continue a great level of service for our internal colleagues, and continue to learn everything about our Azure web development processes to provide support and help to all of our clients," shared Zeb.
Congratulations to Zeb on his promotion. The entire team is excited to have you in this new role.