BlueModus News
Oct 14, 2022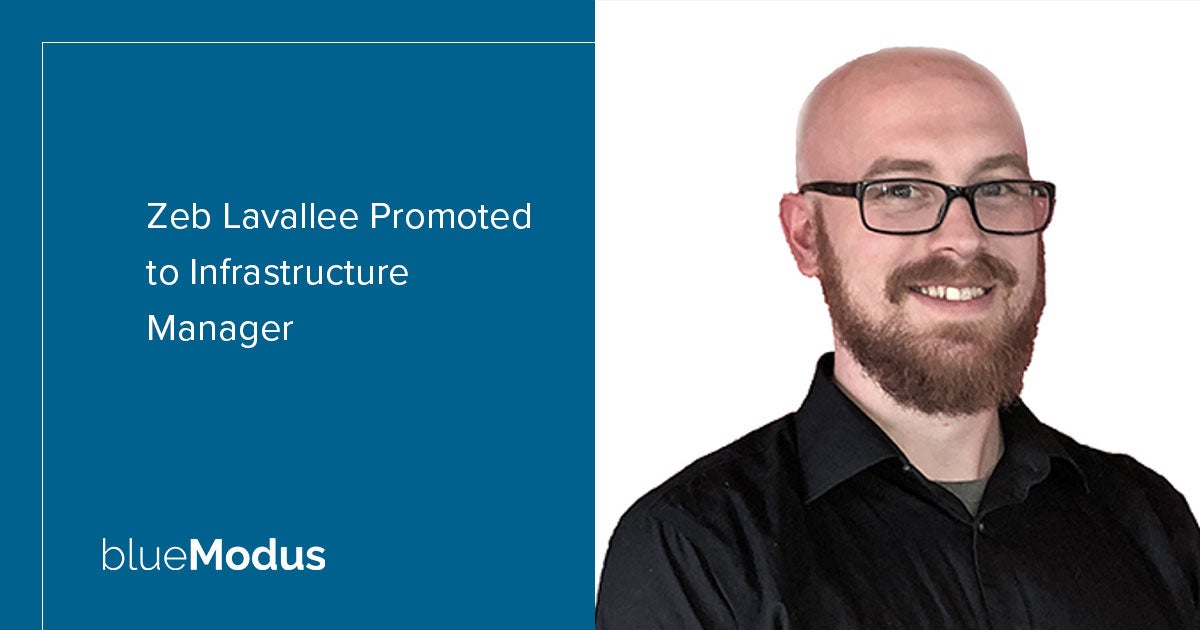 We are pleased to announce the promotion of Zeb Lavallee to Infrastructure Manager. Zeb joined BlueModus in November 2020 as a System Administrator and was later promoted to Senior System Administrator. He is a results-driven systems administrator with over ten years of experience in device management of all operating systems. Over the past two years, he has expanded his knowledge and experience with cloud-hosted environments for Azure and Amazon Web Services.
"Zeb has had a huge positive impact on the Infrastructure and System Administration practices at BlueModus. His passion, drive, and stability are the perfect combination of traits for an Infrastructure Manager to possess to take his team to the next level," says BlueModus' Vice President of Innovation, Josh Sherman.
In his new position, Zeb will lead our Infrastructure Team, supporting our colleagues and clients.
"It may be only two years since I started, but it feels much longer. I am excited to lead the team and continue growing our infrastructure and pave the way to help automate/streamline processes internally while allowing our colleagues to flourish and become more efficient. On top of that, to help our clients develop new and innovative solutions for their projects. I look forward to this next step in my career," shared Zeb.
Congratulations to Zeb on his promotion. The entire team is excited to have him in this new role.