BlueModus News
Feb 20, 2023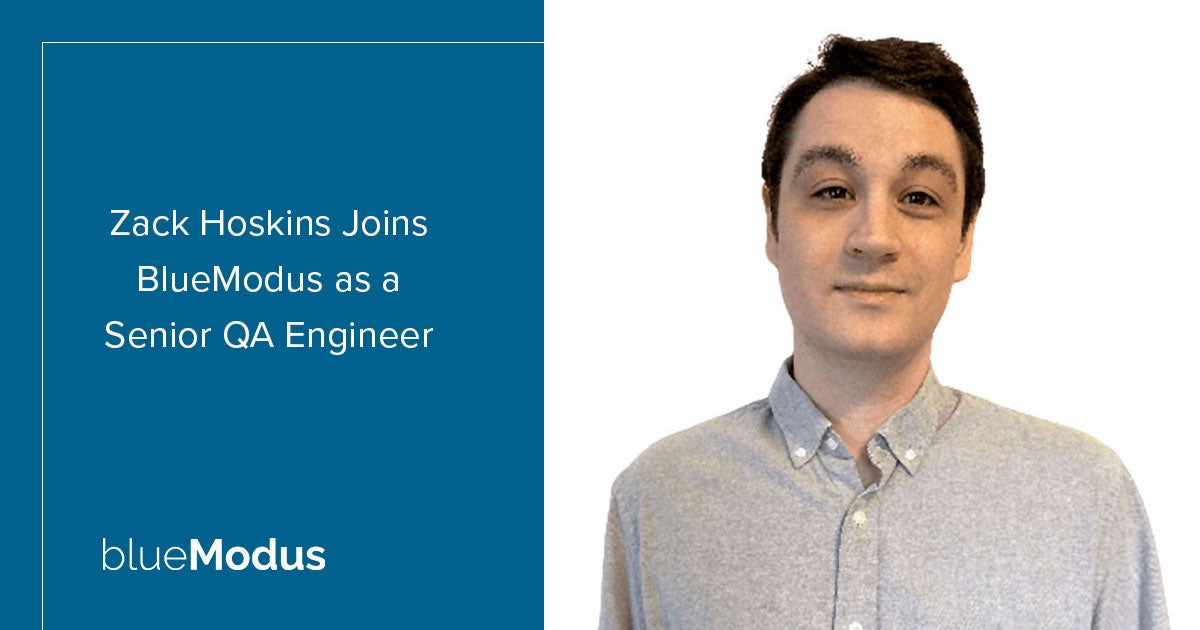 We are pleased to welcome Kentucky-based Zack Hoskins, who joined BlueModus as a Senior QA Engineer on our Quality Assurance team. Zack has over eight years of QA experience in fields ranging from horse racing to healthcare. He strongly advocates for the client and prides himself on giving them the best user experience. At BlueModus, he will test websites, webstores, intranets, content management systems, custom code, and integrations on client projects.
"We're thrilled to have Zack join the team. His experience and versatile background are exactly what we are looking for as we continue to invest in our QA offerings," says Carlos Orozco, BlueModus' Managing Director.
Since 2022, Zack has been a Software Quality Assurance Engineer at the wellness and fitness services company Zeel where he performed manual, functional, and regression testing. Additionally, from 2016 to 2022, Zack worked at the gaming and horse racing company, TwinSpires, which Churchill Downs owns. He was a Software Quality Assurance Engineer responsible for reviewing requirements and designing documents to develop meaningful test cases and plans.
"I was blown away by the transparency that BlueModus showed through the interview process. I could tell that this is a workplace that values their employees, and I wanted to be a part of that," shares Zack.