BlueModus News
Sep 10, 2021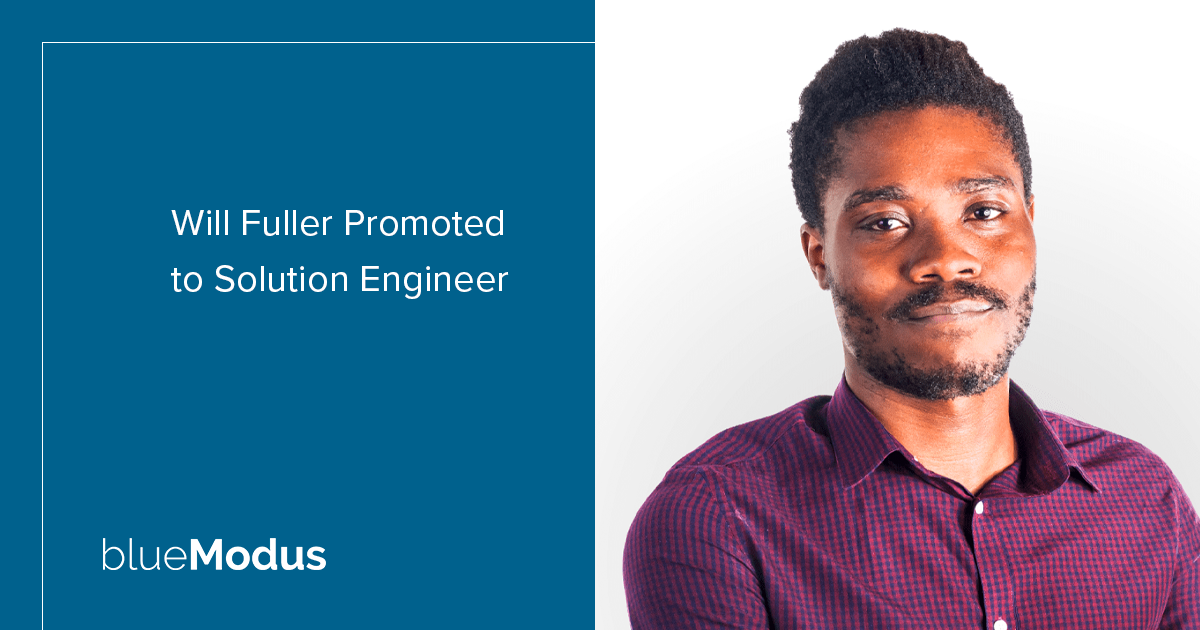 Congratulations to Will Fuller, who was recently promoted to Solution Engineer. Will has been a part of our Infrastructure Team since joining BlueModus in April 2018 - first as System Administrator and then as Senior System Administrator. In these roles, Will worked alongside our Delivery Team to support our clients' websites hosted on Microsoft Azure Cloud, Amazon Web Services, and client on-premises scenarios. Will will continue working with our Delivery Team and expand his skills and responsibilities by building and maintaining internal tools to streamline our development process and enhance productivity in his new role.
"There aren't many people at BlueModus that have touched every project, helped every partner, and supported our entire team. Will is one of those people. This new role is going to allow him to continue to have the massive impact he has, while also focusing on building, creating, and inventing in new ways and with new technologies," says BlueModus' Vice President of Innovation Josh Sherman.
Since joining BlueModus, Will has done an incredible job helping to move all of BlueModus' footprint to the cloud and automating many of our most manual processes to improve efficiency. Most of all, Will is a trusted advisor for our Technical Team regarding DevOps, builds, and cloud hosting.
"Exciting new adventure for me here. Always in for the challenge to support my team and partners, and with this new role, we will take it to the next level," shared Will.
Congratulations to Will on his promotion. The entire team is excited to have you in this new role.