Tom Whittaker
Nov 04, 2020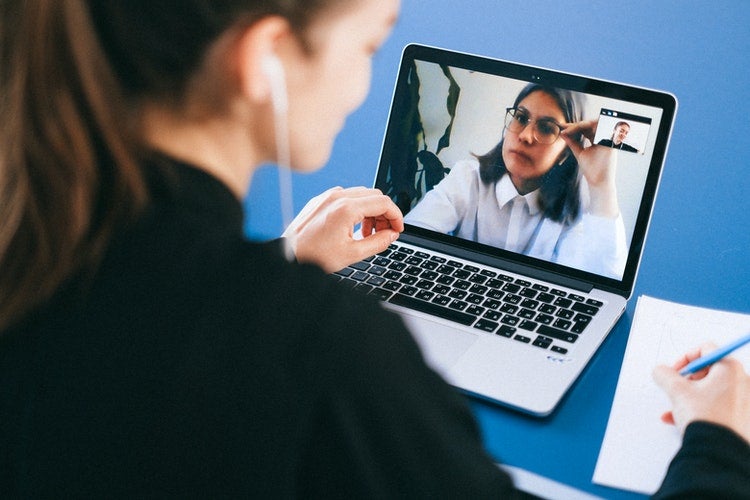 Whether you realize it not, every company has a culture. Now do not confuse company culture with a company's mission or values. A company's mission or values are what the leadership thinks their company is or what they aspire for their company to be. To me, culture is the DNA of a company. It is the sum-total of the behaviors of all colleagues. It is what the colleagues do. It is how they treat each other. It is how they interact. It is what they prioritize.
I learned very early on in my career how different a company's mission and values can be from their culture. Not unlike most relationships, I saw the vast difference between what companies SAY and what companies DO. I started my career at large Fortune 500 corporations excited to see incredible things like "improve human lives" or "place the interests of our customers first" as values, but then quickly realized we never discussed helping humans except for shareholders and their stock value and that customers only came first when they benefitted the bottom line.
I convinced myself this misalignment was due to the size of the company, but even when I moved to smaller companies, I remained disappointed that the values listed on the company's website were not remotely aligned to the true nature or culture of the company. If they were aligned, you probably would have seen Earnings Before Interest, Taxes, Depreciation, and Amortization (EDITBA) listed in the mission statement at one of my previous employers.
This misalignment isn't earth-shattering insight – but it is a challenge. As we all know, words can certainly tell a story about who a company strives to be. But little more than time and action can reveal who they are.
BlueModus is a digital agency, who provides technical consulting, website design, and website development focused on content management and e-commerce platforms. We serve as an extension of our clients' marketing and IT teams to help them build and maintain their public-facing websites and intranets. Our team becomes very ingrained and connected with our clients. They both talk a lot. They see each other on Zoom. They launch websites shoulder to shoulder. We become partners. That's what we do. Everyday. And, frankly, there are dozens of companies who DO that.
It's who we ARE that tells a different story.
This most often comes up in the interview process for a new hire with either the candidate asking about culture or an interviewer asking what the candidate looks for in a culture or what type of culture he/she is most successful. At BlueModus, we interview heavily based on cultural fit – so it is a large part of our entire interview process.
However, I have been thinking recently why questions on culture do not come up more in our sales process?
Similarly, when looking for a new job, why don't more prospective clients ask us about our company culture? They dive into our experience, our processes, the types of projects we have done, and our other clients. Some even ask for references. This is all expected and makes sense, but very few ask us about our company culture.
And when you think how connected we will become – they should. This will likely be the part of the partnership that will have the greatest impact on the day-to-day relationship. Can we get along? Do we operate similarly? Do we prioritize the same things? Will our team like their team? I know it is business and not dating, but the reality is even in business, we work harder for the clients we love.
But more so, it got me thinking – why is my team not asking prospective clients more about their company culture? We should. At BlueModus our most important assets are our colleagues. BlueModus is successful because of our team. Without our team, we are nothing. We work hard to find the right talent. We work hard to protect that talent. We have even separated from clients because they were not the right fit culturally for our team. So, we should (and will be) asking more about company culture in our sales process.
And we shouldn't be asking just one colleague at the prospective new client – we should be asking every colleague we interact with during the sales process because it is all about patterns. When you start to hear similar things about the work environment and how their team interacts – it gives a true picture of its company culture.
I am very proud of the culture at BlueModus. I feel at our core we place huge importance on our team. We care for each other; we help each other, and we respect each other. We hold each other accountable and collectively want to deliver success to our clients. We often say, we hire adults and allow them to be adults. There is little micromanaging. We expect our colleagues to do their jobs and we do our best to give them the flexibility to make that happen.
I would proudly put any colleague on our team on the phone with a prospective new hire or potential new client to speak about what they love and don't love about BlueModus. Yes, you read that correctly – don't love. No company is perfect – or we would all be working there. Like all companies, BlueModus has its challenges. But I am confident what makes us great, outweighs those challenges.
So prospective new clients – ask about our culture. Ask us about not only what we do, but also ask us why we do it. How we do it together? What types of clients do we love to work with and why? What clients we have struggled with and why? Get to know us as people because we will be doing the same.