BlueModus News
Apr 27, 2022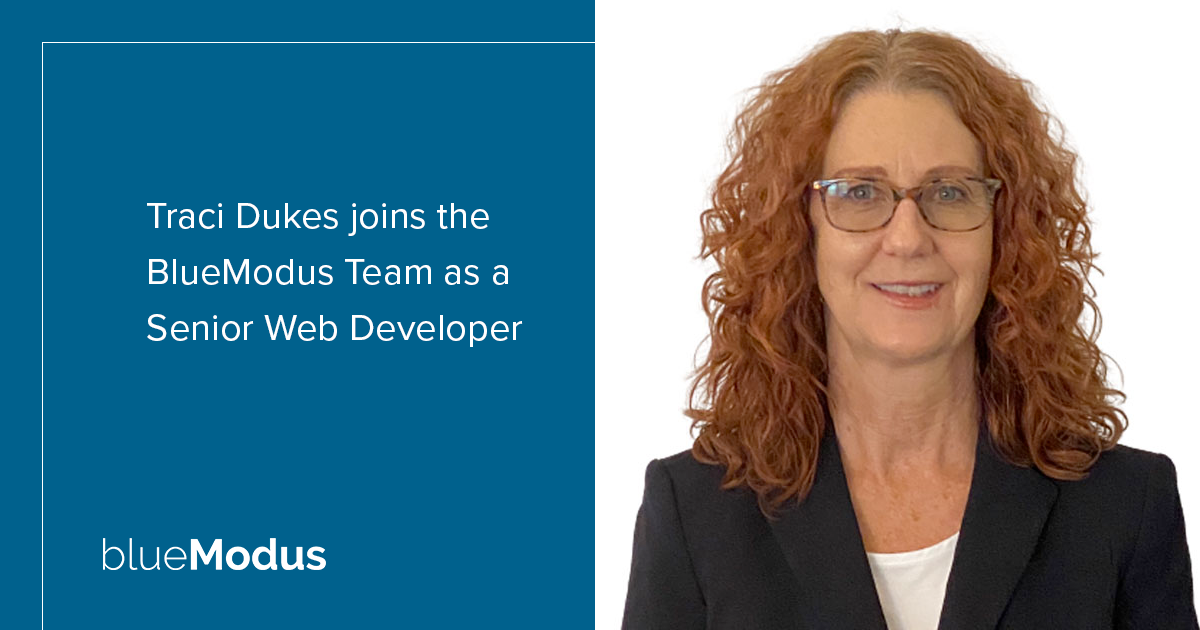 We are excited to welcome Tucson, Arizona-based Traci Dukes to BlueModus as a Senior Web Developer. Traci has been developing software for three decades for various industries, including hotel and casino, government, healthcare, and GIS mapping applications using ESRI. She has enjoyed being a part of the evolution of technology and has been using the .NET development stack since 2002. Traci developed real estate websites, storefronts, and other websites when owning her own business. She later transitioned to working for companies using .NET to deliver complex solutions to automate business processes.
"I am excited to join the Blue Modus team because the work is challenging, and having a good team is important," shares Traci. "Everyone I met seemed very knowledgeable and committed to working well together and having a good work-life balance."
Traci has been employed by R1 RCM, Inc. (formerly SCI Solutions) as a Lead Software Engineer since 2018. The company serves healthcare providers with technology-driven revenue cycle management solutions, and Traci has developed several .NET applications for platforms used by clients. Traci previously worked for MARS Stout as a Senior Software Developer. MARS is a national tax credit service provider. During her time at this company, from 2011 to 2018, Traci redesigned and maintained its website and wrote several in-house web applications using .NET, MVC, C#, and React.
"We are thrilled to have Traci join the team. With her experience, I am sure she will be able to make a big impact on our clients," says Nick Bushnell, BlueModus' Development Director.