BlueModus News
May 18, 2022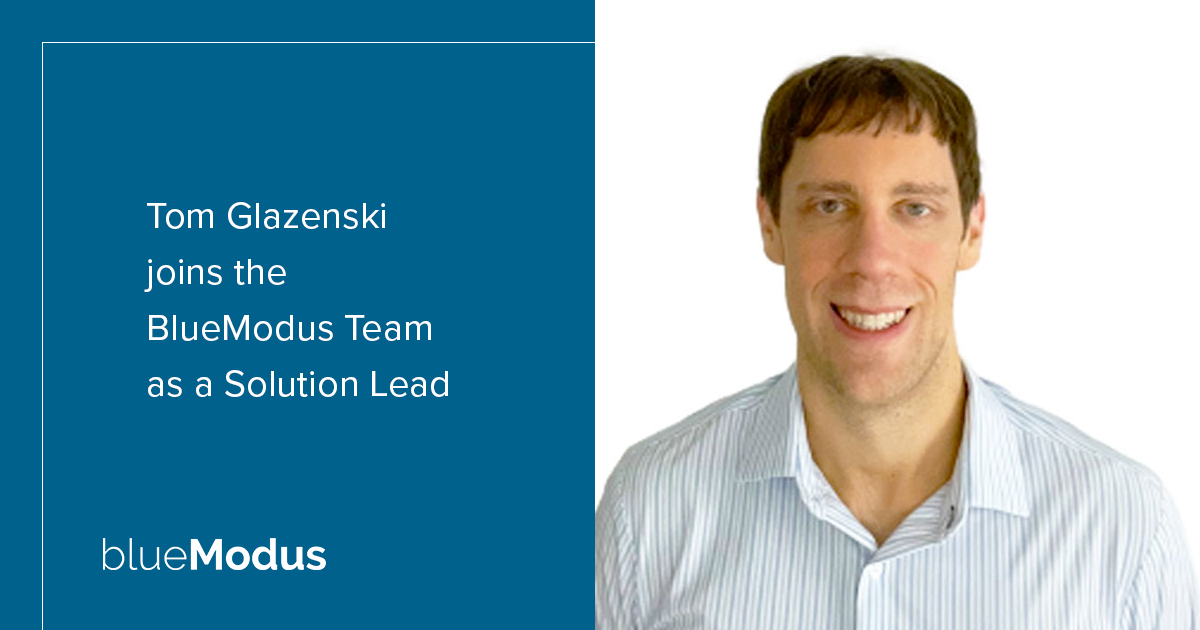 We are excited to welcome Philadelphia, Pennsylvania-based Tom Glazenski to BlueModus as a Solution Lead. He is a full-stack .NET developer with over ten years of experience implementing high-quality and user-friendly solutions across a large variety of clients in the clinical trial and DAM (digital asset management) industries. In addition, Tom has years of experience as a technical manager focusing on team collaboration, growth, and a can-do attitude. In his new role, he will be leading a team of full-stack developers, UX/UI developers, and QA Engineers in building technical solutions for our clients.
"I was struck by how honest, passionate, friendly, and knowledgeable everyone was throughout the whole interview process, " shares Tom. "I could tell that the emphasis BlueModus placed on work culture and technology was exactly what I was looking for in a modern-day company."
From 2016 to 2020, Tom worked at the digital experience software company Sitecore – first as a Team Lead and finally as a Software Architect. In his roles at Sitecore, he worked with internal and external teams to develop implementation solutions for a number of high-profile clients. From 2007 to 2016, Tom worked at the medical imagery and technology company, BioClinica, where he held several roles, including Senior Operations Programmer and Manager of Operations Programming. His responsibilities included managing a team that developed and tested clinical trial studies spanning over a hundred clients.
"We are very excited for Tom to join BlueModus. Tom has over a decade's worth of professional experience working on large-scale, complex solutions for a variety of clients," says Robert Tyska, BlueModus' Development Director. "We are all very excited about his Sitecore experience, and I have no doubt his strong leadership skills will be invaluable to our team."