BlueModus News
Feb 22, 2020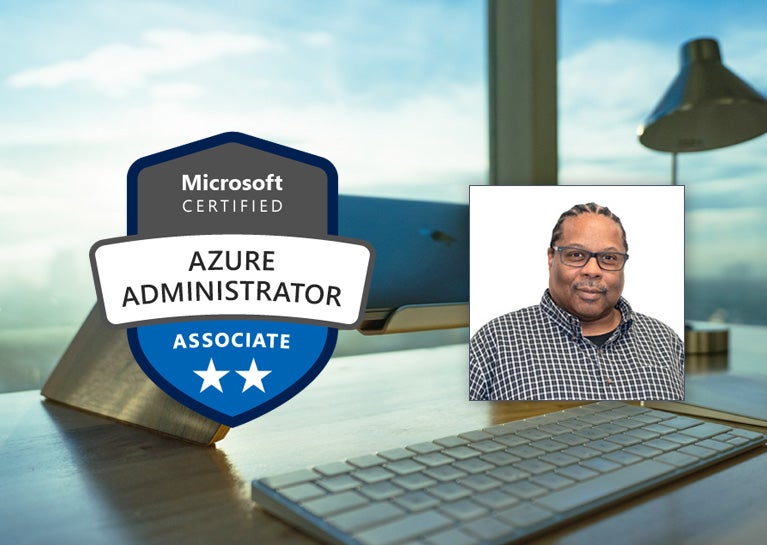 BlueModus is very pleased to share that Solution Lead Terence McGhee has recently passed the Microsoft Azure Administrator exam, to earn his credentials as a Microsoft Certified Azure Administrator Associate, validating his deep knowledge of implementing, monitoring, and maintaining Microsoft Azure services.
"Terence continues to show his commitment to our partners in gaining valuable knowledge and skills that help him deliver the best possible solutions," says Josh Sherman, Director of Development at BlueModus. "The Microsoft Azure Administrator certification requires rigorous study and a significant amount of experience in the platform. We congratulate Terence on his achievement."
To succeed in this certification, Terence had to be highly knowledgeable about a deep range of Azure-related topics, including how to manage Azure subscriptions and resources, implement and manage storage, deploy and manage virtual machines (VMs), configure and manage virtual networks, and manage identities. The test consisted of up to 60 questions to be completed in 150 minutes.
"Increasing my knowledge in the Azure space will help BlueModus deliver ever more advanced solutions in one of the world's premium cloud service platforms," says Terence. "We will be able to quickly and efficiently use the plethora of existing and preview services to the advantage of our clients."
As a Microsoft Azure partner, BlueModus has helped configure, optimize, and launch hundreds of sites within Azure - all with stability, security, and performance as a central focus. To learn more about the Microsoft Azure practice at BlueModus, visit our partner page.
To learn more about Terence's depth of technical experience, please visit his profile on the BlueModus website.