BlueModus News
Sep 10, 2020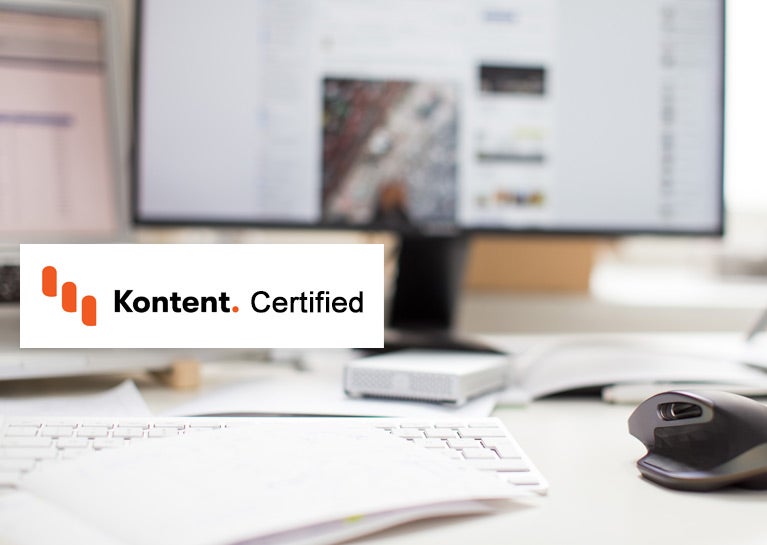 Congratulations to BlueModus Solution Lead Terence McGhee, who recently passed his Kentico Kontent Certified Developer Exam, which consists of 40 questions on Kentico's flexible Content-as-a-Service solution that must be completed with a passing score in 40 minutes.
"It was important to me to demonstrate my knowledge of the platform by acquiring this certification. Having it allows our valued clients and partners to trust that I'm positioned well to architect the best solutions for their particular use-cases using all of the resources at our disposal and lead them down a path that will be future proof for years to come," shares Terence.
The Kentico Kontent Developer Certification, intended for developers that create and maintain projects using the Kentico Kontent platform, helps validate our team's technical talent and deep expertise with Kentico products. Topics covered in the exam include headless terminology, platform architecture, features and infrastructure, projects, SDKs, sample apps, collaboration, static-site generators, APIs, boilerplates, subscriptions, and content modeling.
"Becoming a Kentico Kontent Certified Developer takes a lot of extra work, commitment, and training," says BlueModus Director of Development Josh Sherman. "Terence's determination and focus in gaining this certification is evidence that he is willing to go the extra mile to ensure he can deliver the absolute best solutions using a variety of different platforms."
BlueModus, as a Gold Kentico Solution Partner, prioritizes the certification of its colleagues on all Kentico's products. In addition to Terence, BlueModus employs 20 Kentico Kontent Certified Developers, as well as 39 colleagues certified on Kentico Kontent Business.
To learn more about Terence and his experience, please visit his profile on the BlueModus website. To learn more about the features of Kentico's headless CMS, visit Kentico Kontent.