BlueModus News
Sep 01, 2023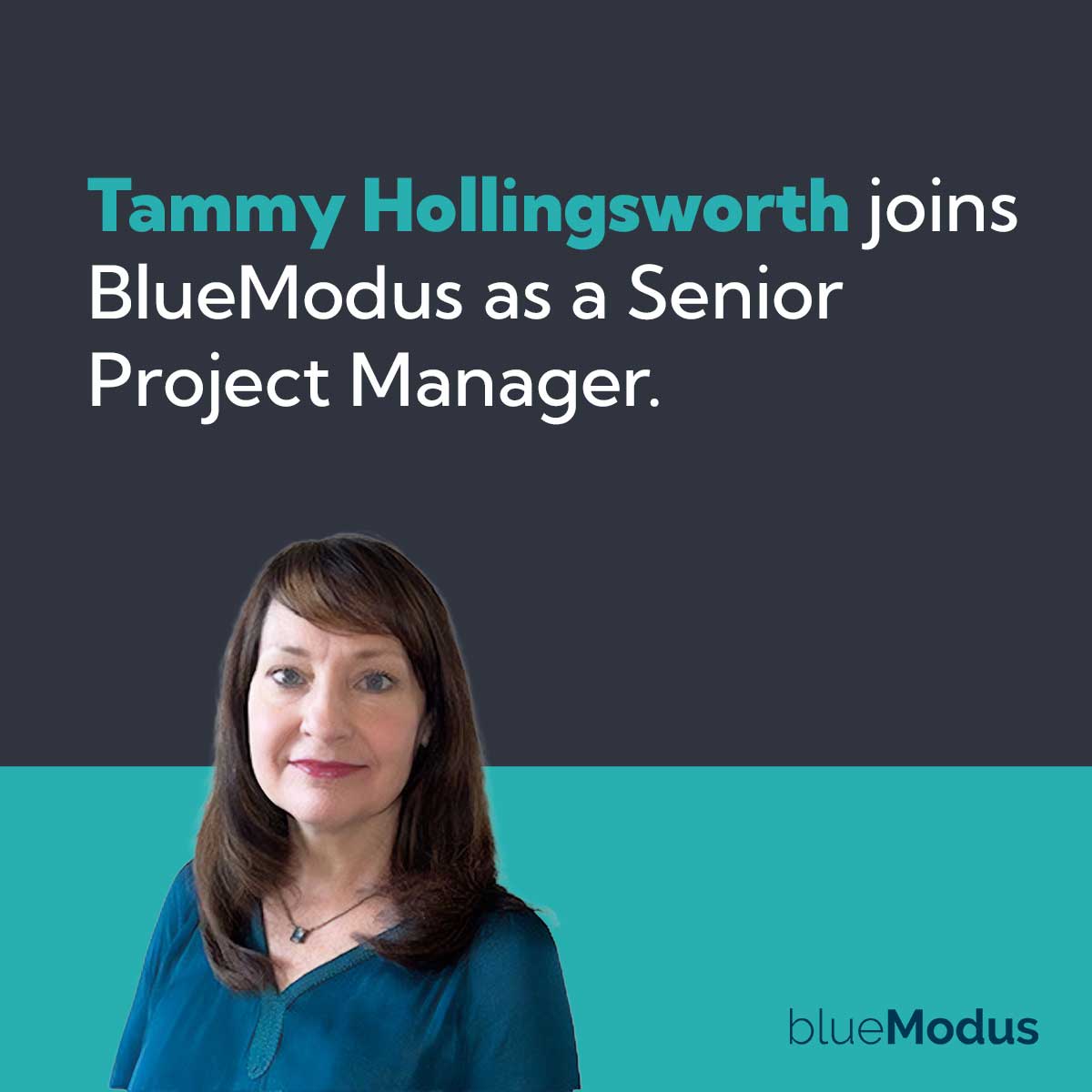 BlueModus proudly introduces Tammy Hollingsworth as our newest Senior Project Manager. With a rich history of successfully managing enterprise-level web development projects in the agency environment, Tammy's experience aligns seamlessly with our commitment to excellence and innovation.
Stacy Crichton, Managing Director of BlueModus, expressed her enthusiasm about Tammy's arrival, stating, "We are absolutely thrilled to welcome Tammy on board. Her demonstrated expertise in managing multiple concurrent projects, team leadership, and consistent delivery of results directly align with our mission to deliver high value to our clients. Tammy's exceptional communication skills, ability to drive project plans, and talent for building strong client relationships will make her an invaluable addition to our team."
Tammy Hollingsworth, a resident of Minneapolis, Minnesota, brings nearly a decade of project management experience to her role at BlueModus. Having excelled in leading cross-functional teams and delivering results in dynamic environments, Tammy's skills are well-matched with our team's ethos of transparency, efficiency, and dedication to client success.
As a Senior Project Manager, Tammy will co-lead an agile project team in collaboration with a Strategic Director and several technical Solution Leads. Tammy's ability to manage and track budgets, allocate team resources, and lead client-facing calls makes her an ideal candidate for the fast-paced agency environment that BlueModus thrives in. She has demonstrated her commitment to excellence through her experience in removing roadblocks, facilitating sprint ceremonies, and delivering projects on time and within scope.
"I can tell you that when you work with great people, it's really easy to have good communication and a fantastic time collaborating," says Tammy when discussing what she looks forward to about working with the team at BlueModus.
At BlueModus, we are confident that Tammy Hollingsworth's skills and dedication will enhance our ability to deliver exceptional enterprise-level web solutions to our clients. We look forward to her impactful contributions as we continue to innovate and excel in the world of technology.