BlueModus News
May 16, 2022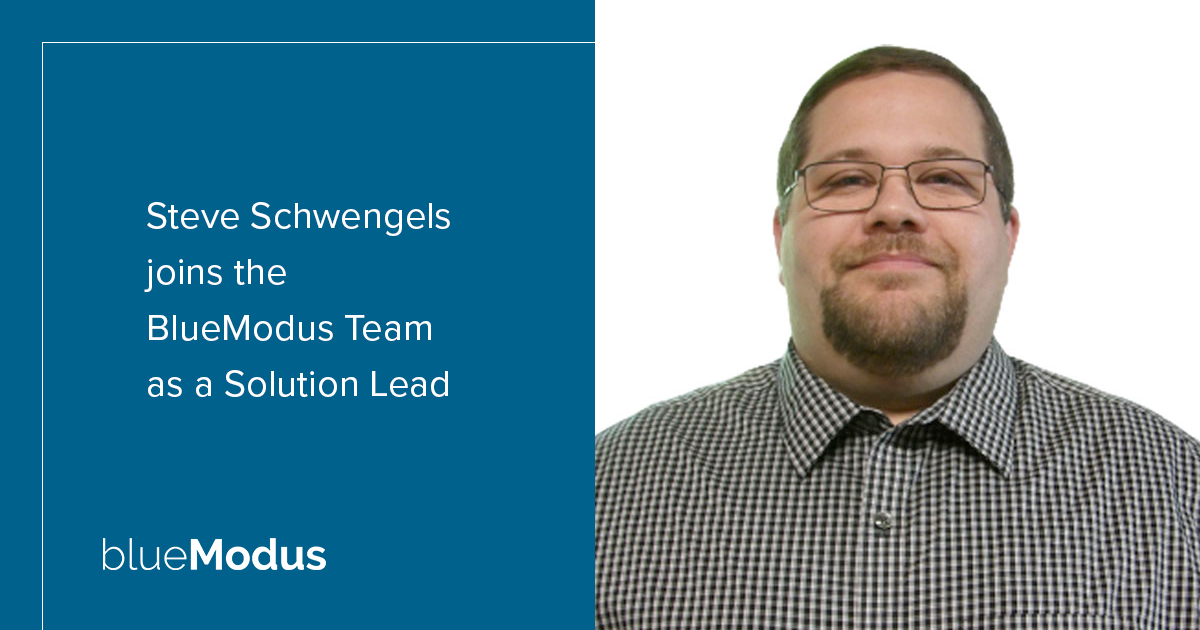 The BlueModus Team is happy to welcome Knoxville, Tennessee-based Steve Schwengels, who has joined us as a Solution Lead. He brings over 10+ years of experience as a full-stack developer. Steve loves new challenges, learning new skills, and always strives to deliver software that wows. As a full-stack developer, He has worked on numerous web projects ranging from simple business applications to scientific and safety software. At BlueModus, Steve will be leading a project team working on building and maintaining websites and web applications for our clients.
"I was attracted to BlueModus because it is evident that there is a company culture where people can thrive and grow both personally and professionally," shares Steve.
Since 2012, Steve has been a Senior Web Developer / Technical Lead at UT-Battelle. This private, not-for-profit company manages and operates the Oak Ridge National Laboratory for the U.S. Department of Energy. At UT-Battelle, he led project teams to develop data-driven software solutions, provide technical guidance, solution architecture, and manage project schedules utilizing ASP.NET 5/6 MVC, HTML 5, React, JavaScript, TypeScript, and C#. Before UT-Battelle, Steve worked with the Y-12 National Security Complex from 2009 to 2012 as an IT Analyst and then Programmer / Technical Lead. The Y-12 National Security Complex is a United States Department of Energy National Nuclear Security Administration facility located in Oak Ridge, Tennessee, near the Oak Ridge National Laboratory. It was built as part of the Manhattan Project to enrich uranium for the first atomic bombs.
"Steve comes to us with a breadth of knowledge and deep experience as a technical lead. We are excited for the additional expertise and leadership that he brings," says BlueModus' Development Director John Fager.