BlueModus News
Aug 18, 2021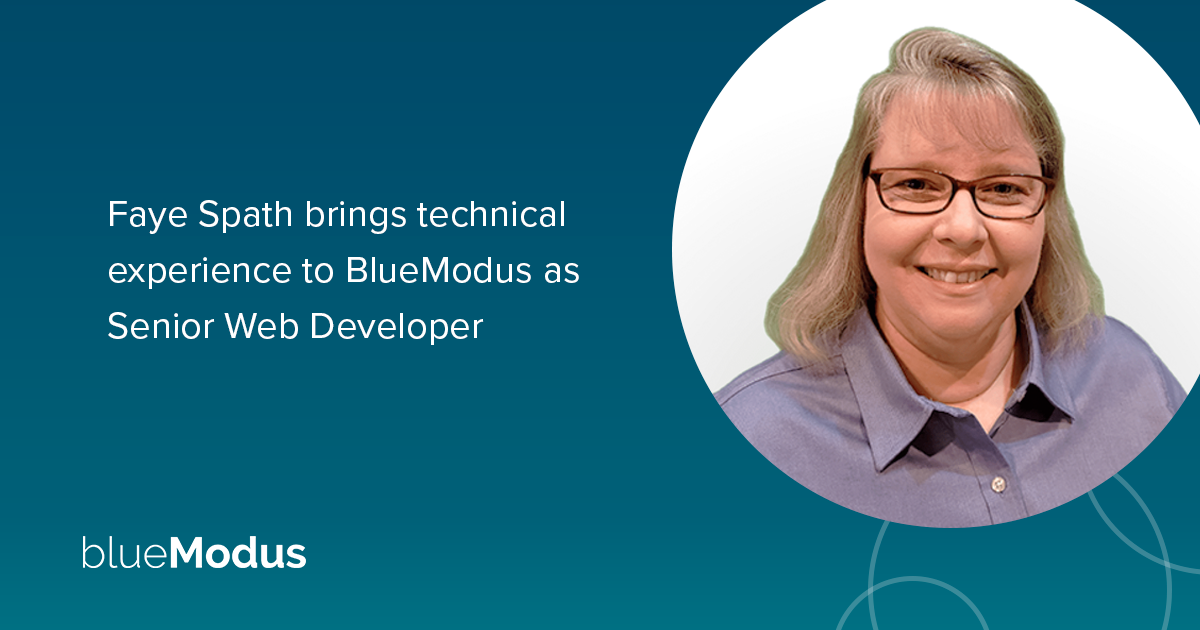 The BlueModus technical team is pleased to announce the arrival of Faye Spath, a Florida-based Senior Web Developer. Faye has worked with many technologies over the years like Cobol, Java, and .Net. She started her .Net career in 2004 and fell in love with the Microsoft Technology stack. At BlueModus, Faye builds, enhances, and maintains websites for our clients.
"Faye brings the type of senior development experience prized by BlueModus' clients. We are very excited to have her join our growing team," says John Fager, BlueModus' Development Director.
Faye has worked for VibeHCM, a technology company focused on human capital management (HCM) software, since 2015, as a Senior Software Engineer Team Lead. At VibeHCM, Faye worked with a remote agile development team doing full-stack development on a suite of enterprise SaaS solutions for human capital management. Additionally, from 2013 to 2015, Faye was a Software Engineer IV at sports racing company NASCAR. At NASCAR, she worked on a small team to interface with the business units to identify their requirements and develop an application to help streamline the day-to-day business operations of the corporation. Her primary responsibility was developing and maintaining applications providing licensing, legal, and accounting to track contracts and royalties for the company.
"I worked with one of BlueModus' colleagues at another company, and I loved working with him, so I knew BlueModus hired good people. So when I interviewed, the work culture attracted me, and I felt like I would be a good fit for the company, and the company was a good fit for me," says Faye.