BlueModus News
May 29, 2020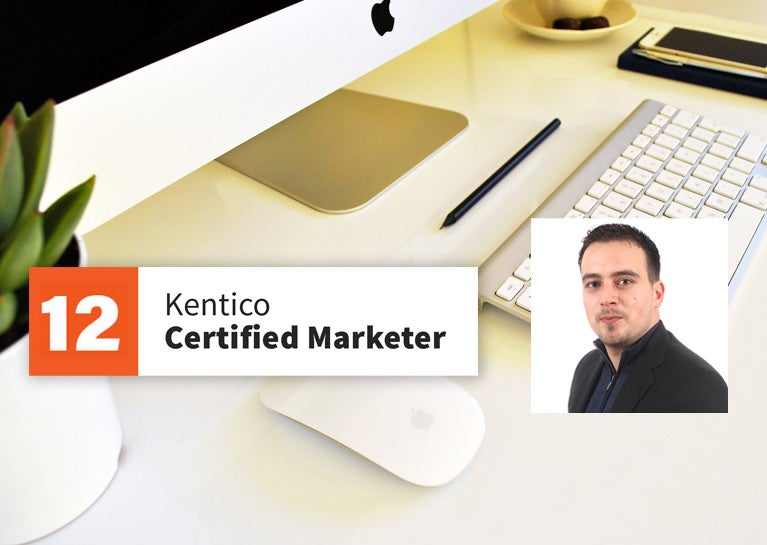 Congratulations to Sandro Jankovic, Solution Lead at BlueModus, on passing the Kentico Xperience 11 Certified Marketer Exam in order to re-certify his Kentico Marketer credentials. To achieve certification, Sandro demonstrated both his practical experience using Kentico and his deep knowledge of its features and functionality. Having previously earned his Kentico Xperience Developer, Kentico Kontent Developer, Kentico Kontent Business, and Kentico uCommerce credentials earlier, Sandro holds an impressive five certifications for the Kentico platform.
"Getting recertified as a Kentico Xperience Marketer is the perfect refresher of Kentico's marketing capabilities and the best practices we should follow when implementing the Xperience features," says Sandro. "Kentico is a powerful marketing platform and keeping up with the training and certification program is a great way to ensure we are utilizing all it has to offer."
The Kentico Xperience Certified Marketer Exam is a secure, online test made up of 50 multiple choice questions to be completed within 90 minutes. Test takers must be well-versed in a multitude of topics, including the use of both A/B and MVT testing, web analytics, content personalization, conversions, content optimization email marketing, campaigns, marketing automation, contact segmentation, pay-per-click and search engine optimization, content marketing, contact management, and activity tracking.
"BlueModus developers work very hard to ensure that they keep their skills up to date and in line with the latest developments in all of the tools they use to produce best-in-class solutions for our partners. ," Josh Sherman, Director of Development explains. "We congratulate Sandro for this achievement."
As the #1 ranked global Kentico Solution Partner, BlueModus continues to prioritize a majority of its colleagues becoming certified on the Kentico platform. At present, including Sandro, the company's colleagues include 45 Kentico Xperience Certified Marketers and 48 Kentico Xperience Certified Developers.
Please visit Kentico's website to find out more about Kentico Xperience's Certified Marketer exam. To learn more about Sando's expertise, please check out his profile on the BlueModus website.