BlueModus News
Jun 05, 2023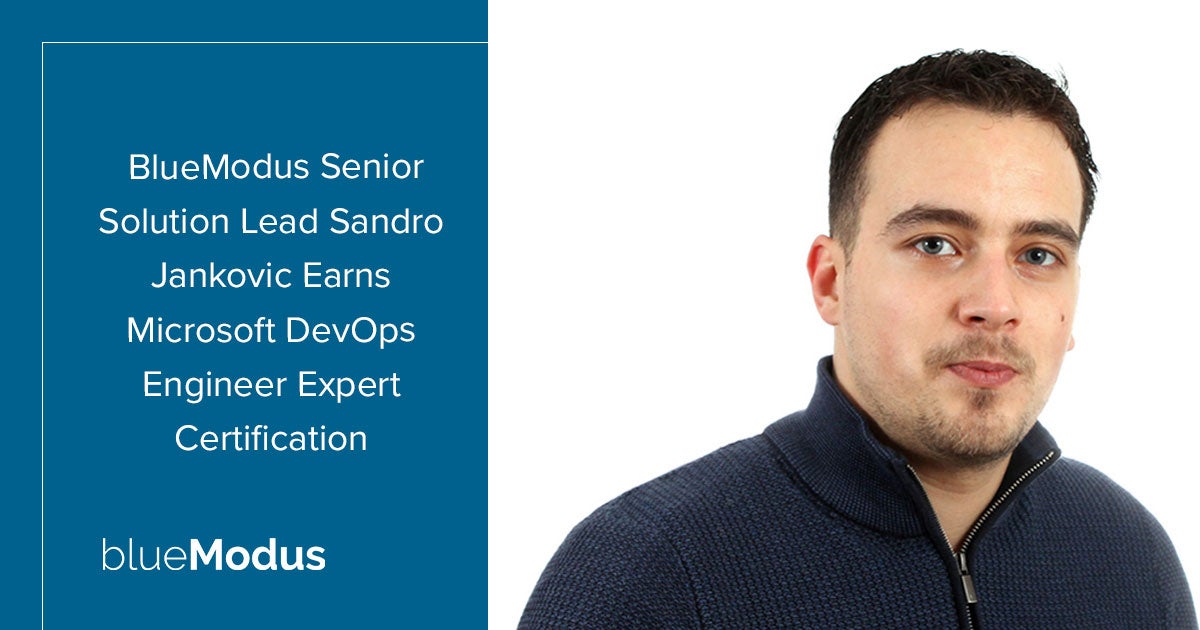 Congratulations to BlueModus Senior Solution Lead Sandro Jankovic, who recently earned his Microsoft DevOps Engineer Expert certification. Technologists achieving this certification must demonstrate experience administering and developing in Azure, with solid skills in Azure DevOps and GitHub. As Senior Solution Lead, Sandro leads a team of Web Development Leads, Web Developers, UX/UI Developers, and QA Engineers focused on building and maintaining medium to large websites, webstores, and intranets – many of which are hosted in the cloud on Microsoft Azure.
"We use Azure for most of our projects, which meant I already had a solid grasp on many topics covered in the AZ-400 exam. However, preparing for this exam deepened my understanding of Azure DevOps' best practices, tools, and technologies. As a result, I formalized much of the knowledge I already had, learned a lot of new tips and tricks along the way, and now I'm better positioned to manage projects effectively and fully harness the features Azure offers," says Sandro Jankovic.
Microsoft DevOps Engineer Expert certification measures configuring processes and communications, designing and implementing source control, designing and implementing build and release pipelines, developing a security and compliance plan, and implementing an instrumentation strategy in Azure.
"Sandro is our resident certification master. While each is certainly important, this particular certification required a higher level of time and studying for Sandro to complete. However, I appreciate that Sandro is so dedicated to growing as a technologist, and I have no doubt that his newly cultivated expertise with DevOps will positively impact our team and our projects." says BlueModus' Development Director, Robert Tyska.
Without a stable and reliable infrastructure, the most innovative web projects mean nothing. Therefore, BlueModus starts every engagement with a deep understanding of our clients' hosting environments, associated DevOps practices, and security, compliance, and performance requirements. Visit our Infrastructure and DevOps page to learn more about our services on cloud hosting support, automated builds, testing, releases, and security.