BlueModus News
Aug 03, 2018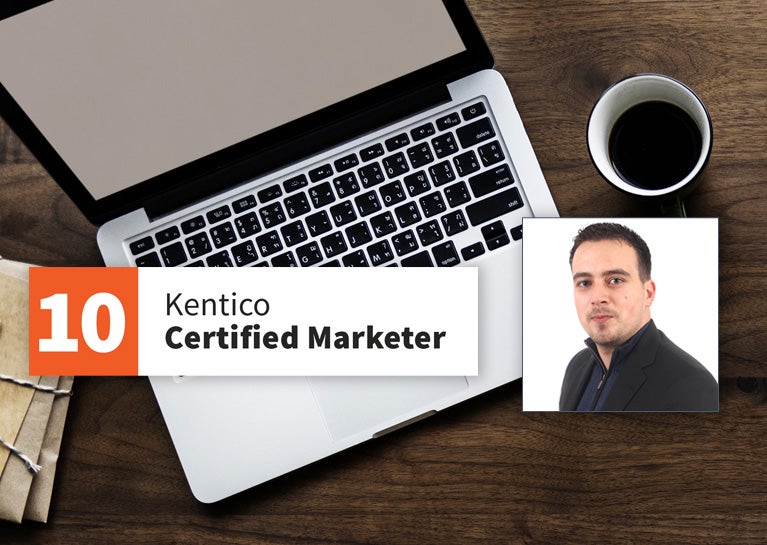 Congratulations to Sandro Jankovic, Associate Solution Lead at BlueModus, who has recently passed his Kentico 10 Certified Marketer Exam. This is Sandro's second Kentico Certification, as he become Kentico Developer Certified in September 2017.
"Most BlueModus customers utilize Content Management Systems like Kentico for managing their website content, as well as their online marketing," says Tom Whittaker, BlueModus Vice President & Chief Operating Officer. "With Sandro having achieved dual certification, he has now uniquely proven his knowledge to not only develop within the back end of the platform, but also assist customers in utilizing the front end of the platform. This is especially important for Sandro in his role as Associate Solution Lead, where he is responsible for providing strategy and technical solutions to our clients."
The Kentico 10 Certified Marketer Exam is a secure, online hour-long exam that consists of 50 multiple choice questions. In addition to needing knowledge of Kentico's features and functionality, test takers must be able to demonstrate practical experience using the product. The test focuses on many topics, including web analytics, contact management and activity tracking, contact segmentation (such as contact groups, personas, and scoring), content personalization, conversions, content optimization using both A/B and MVT testing, email marketing, campaigns, marketing automation, content marketing, pay-per-click (PPC) and search engine optimization (SEO).
"Adding the Kentico marketing skill set to my development experience broadened my vision and overall understanding of the Kentico ecosystem which is critical in my role at BlueModus," says Sandro. "Becoming certified allowed me to master the strategies and techniques required for helping our clients achieve and exceed their marketing objectives, further adding on to the overall success of our projects."
In his role as Associate Solution Lead at BlueModus, Sandro leads a small team of web developers that provide web development, website enhancements, and platform upgrades to our existing customer base. He has nearly 15 years of experience in the web development field - starting as a Photoshop designer and progressing into .NET back-end development.
As the current #1 Kentico Solution Partner in the world, BlueModus continues to prioritize having a high number of its colleagues certified on the Kentico platform. At present, the company currently has 10 Kentico Certified Marketers and 17 Kentico Certified Developers.
If you'd like to find out more about the Kentico's Certified Marketer exam, visit Kentico's website here. To learn more about Sandro's background, please check out his LinkedIn profile.