BlueModus News
Aug 04, 2023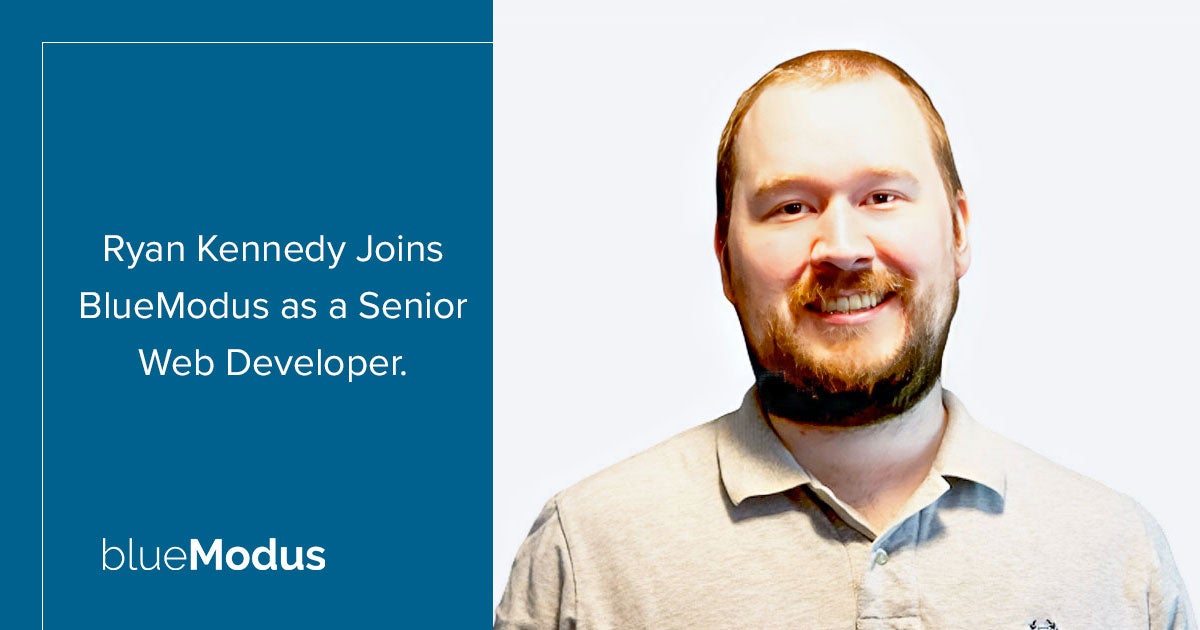 We're excited to announce that Ryan Kennedy has joined our Technical Team as a Senior Web Developer. With his impressive track record and extensive experience, Ryan brings a fresh perspective and technical expertise to elevate BlueModus' web development capabilities. "We're excited to have Ryan joining the team! His experience and dedication to delivering top-notch solutions align perfectly with our commitment to excellence," says BlueModus' Development Director Aaron Brosey.
Ryan comes to us with a strong software engineering and web development background. As a Software Engineer at NORC in Chicago, IL, Ryan provided application and data support for survey systems and applications. He excelled as a software architect, leading the design and implementation process for various projects using an Agile development framework.
Before NORC, Ryan showcased his skills as a Software Engineer Consultant for multiple organizations. At sadlikegallant.com, he designed and implemented the back end using Ruby on Rails and developed the front end based on client designs using HTML, CSS, and CoffeeScript. Ryan's attention to detail extended to testing the web application using RSpec and deploying it with Heroku while maintaining excellent client interactions.
In his new role at BlueModus, Ryan will collaborate closely with cross-functional teams, including designers, project managers, and other developers. Together, they will conceptualize and implement innovative web applications. Ryan's software architecture and full-stack development expertise will be instrumental in creating scalable and efficient solutions.
When asked about his first impressions of BlueModus from his interviews, Ryan Kennedy shared, "The interview process made me see BlueModus as a company that cares about its employees, technology, and clients. I've never been as comfortable in an interview as I was with BlueModus, and it excites me to work here."
As Ryan Kennedy embarks on this new chapter with BlueModus, his impressive work experience and dedication to excellence in web development make him an invaluable asset to the team. We welcome Ryan Kennedy as a Senior Web Developer and look forward to a successful journey together.