BlueModus News
May 12, 2023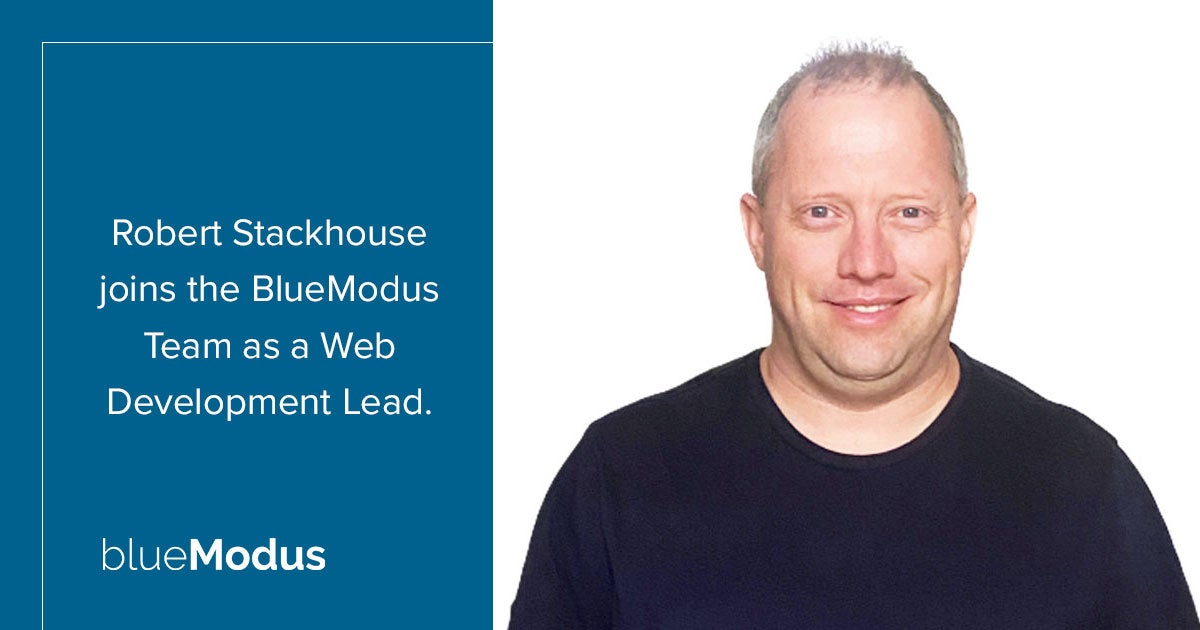 We are pleased to welcome Robert Stackhouse to BlueModus as a Web Development Lead. He is based in Houston, Texas, and is a driven, results-oriented software engineer with over 15 years of experience in web, mobile, and distributed systems. At BlueModus, Robert will work with a project team, building and maintaining new enterprise-level websites on .NET CMS platforms like Kentico, Umbraco, and Sitefinity.
"From the outside, I can tell BlueModus has a very enable developers for success, remove obstacles, and get out of their way kind of culture. I also knew that I was in the right place when we spent the last five minutes of my final interview talking about The Unipiper," shares Robert.
Since 2012, Robert has worked at Capsher Technology. Initially, Robert was a Software Developer and, most recently, an Implementation Lead. He led the development of a CRM Single Page (SPA) full-stack web application using React, TypeScript, ASP.NET Core MVC, Entity Framework Core, PostgreSQL, and C#.
"Robert brings with him a wealth of experience across Microsoft technologies. His expertise will provide great value to our clients and sets him up to be a solid team player right off the bat. I'm very excited for Robert to start and show us what he can do!" says Robert Tyska, BlueModus' Development Director.