BlueModus News
Jul 28, 2023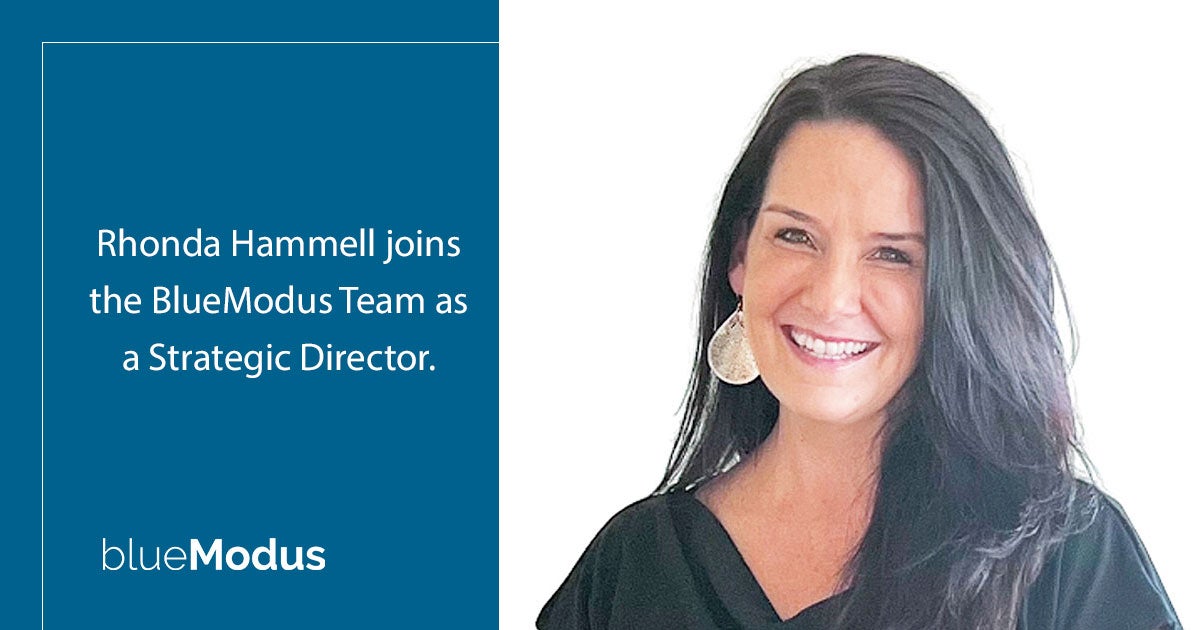 We're thrilled to announce Rhonda Hammell, hailing from Jacksonville, Florida, as she joins our team at BlueModus as a Strategic Director. With an impressive track record spanning over two decades, Rhonda brings a wealth of expertise across a wide range of industries, including banking, manufacturing, distribution, retail, e-commerce, finance, insurance, and technology. Her vast experience and proven accomplishments make her a valuable addition to our Strategy Team.
Rhonda possesses a unique ability to seamlessly integrate business and operations with technology, enabling her to deliver exceptional results for our clients. As a product owner, strategic consultant, and account manager at BlueModus, she will play a pivotal role in ensuring that our team proactively meets each client's unique business objectives. Rhonda's expertise and strategic insights will guide our clients toward success in their digital endeavors.
Jesse Hormachea, BlueModus' Chief Operating Officer, is excited about Rhonda joining BlueModus, praising her as a brilliant and seasoned strategic consultant. Drawing upon her extensive experience in digital marketing, SEO, eCommerce, and content strategy, Rhonda's client-side role will enable her to forge solid and strategic partnerships with our clients.
Since 2016, Rhonda has been consulting with Magnify Technology, providing invaluable program management, project management, and technology expertise. Her involvement in critical initiatives such as ERP implementation, Salesforce implementation, e-commerce mobile applications, and Magento upgrades has allowed her to contribute significantly to the success of these projects. In addition, Rhonda has successfully led a global team comprising local and offshore employees and contractors, fostering a culture of excellence and delivering high-quality operations.
"I love the vibe of the team, the comradery, and the focus of making the customer happy. It's become a rare thing in business, and I am excited to join such a strong team with the same belief," shares Rhonda.
In conclusion, we extend our warmest welcome to Rhonda Hammell as she embarks on this exciting new chapter with BlueModus. Her impressive background, diverse skill set, and passion for driving results will help her deliver exceptional value to our clients. With Rhonda on board, we can achieve new heights and forge stronger relationships in the ever-evolving digital landscape.