BlueModus News
Apr 10, 2023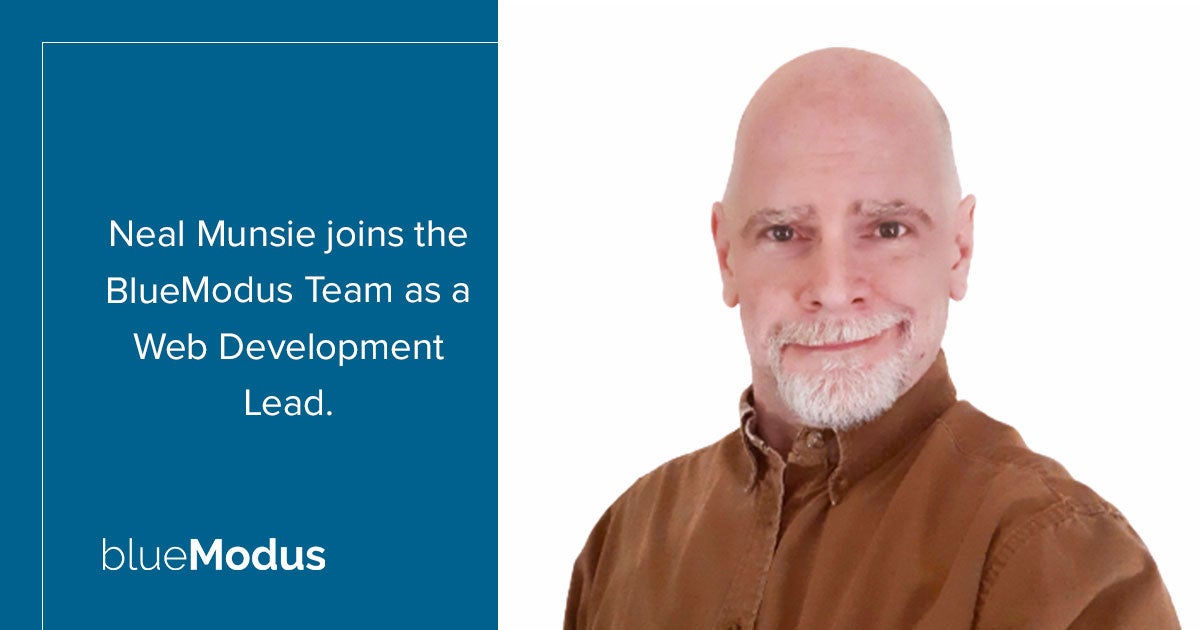 We are pleased to welcome Neal Munsie to BlueModus as a Web Development Lead. He is based in Dallas, Texas, and is an accomplished full-stack developer with over 30 years of experience with software systems, including design, development, architecture, API design, database design, and cloud technologies. At BlueModus, Neal will work with a project team, building and maintaining new enterprise-level websites on .NET CMS platforms like Kentico, Umbraco, and Sitefinity.
"I met about a dozen BlueModus employees during the lengthy interview process, and what stood out the most was how friendly, sharp, easy to communicate with, and knowledgeable everyone was," shares Neal. "And the company's focus on employees, rather than just the work, made the decision to join BlueModus very easy."
Since 2021, Neal has worked as a Senior Developer at the holding company TF Holdings. It provides consumers with credit and financial wellness tools and licenses loan origination, risk underwriting, and loan management software to lenders. Neal was responsible for designing, developing, and maintaining iQ Decision Engine (iQDE), a cloud-based platform that automates lending and risk decisions with real-time results. From 2017 to 2020, Neal worked at the online retail services company Andra Group as a Senior ASP.NET Engineer. At Andra, Neal was focused on building and maintaining e-commerce websites, internal tools, and databases.
"Neal has 30 years of experience in the software industry covering all aspects: design, development, architecture, APIs, database design, and cloud technologies. We are very excited to have him here and to see what we can build together," says Nick Bushnell, BlueModus' Development Director.