BlueModus News
Jan 10, 2022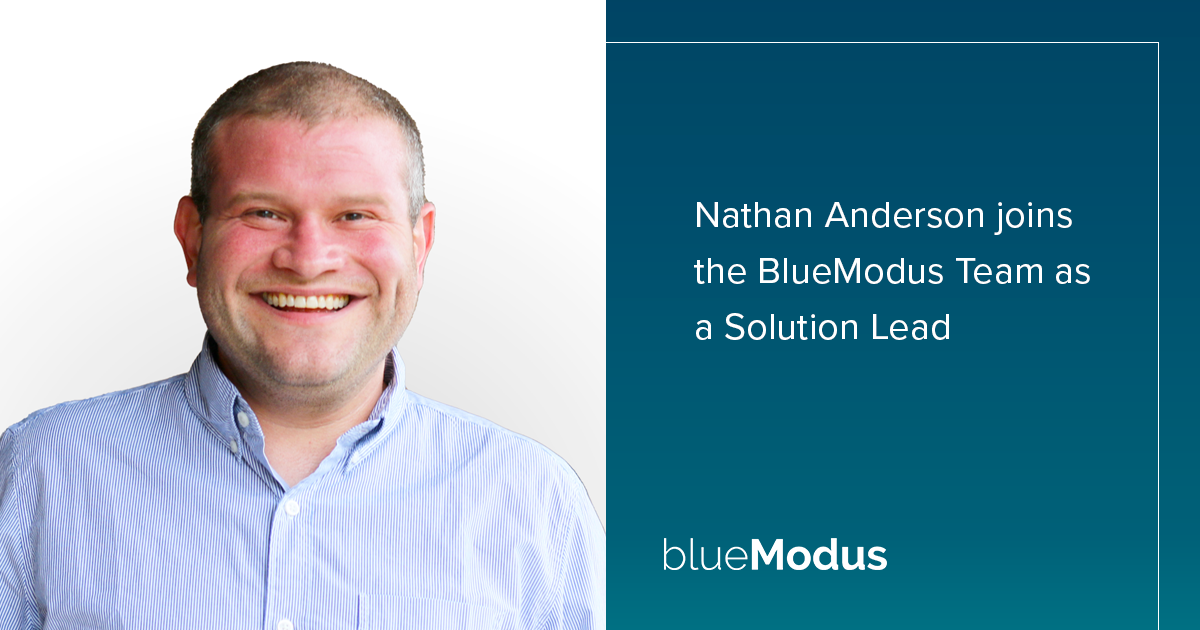 BlueModus is pleased to welcome Omaha, Nebraska-based Nathan Anderson to our Technical Team as a Solution Lead. Most of Nathan's career was spent working for the full-service advertising agency Bozell. He began as a developer and eventually became responsible for the entirety of the Digital Department. After a comparatively brief stint working as an in-house developer, Nathan decided agency life suited him best and joined our team. At BlueModus, he will be leading a team of developers to maintain and build new enterprise-level websites.
"In each interview, I felt and appreciated the candor of my soon-to-be colleagues - and by the end of the process, I felt like this is a place I can both be myself and contribute great value to our squads and partners," shares Nathan.
Previous to BlueModus, Nathan was a Team Lead / System Application Developer at Gallup, the analytics and advisory services firm. At Gallup, Nathan led an agile team responsible for a variety of internal and external systems. From 2006 to 2018, Nathan was a part of Bozell, a full-service marketing communication agency. In his tenure at Bozell, he was a Web Developer, Information Architect, Associate Director of Digital and Interactive Director. As Interactive Director, Nathan was responsible for planning and executing the agency's digital projects for clients.
"We are thrilled to have Nathan on the team. He has a great attitude and a lot of relevant expertise around the technologies BlueModus is centered upon. I have no doubt Nathan will make a substantial impact," says Nick Bushnell, BlueModus' Development Director