BlueModus News
May 25, 2022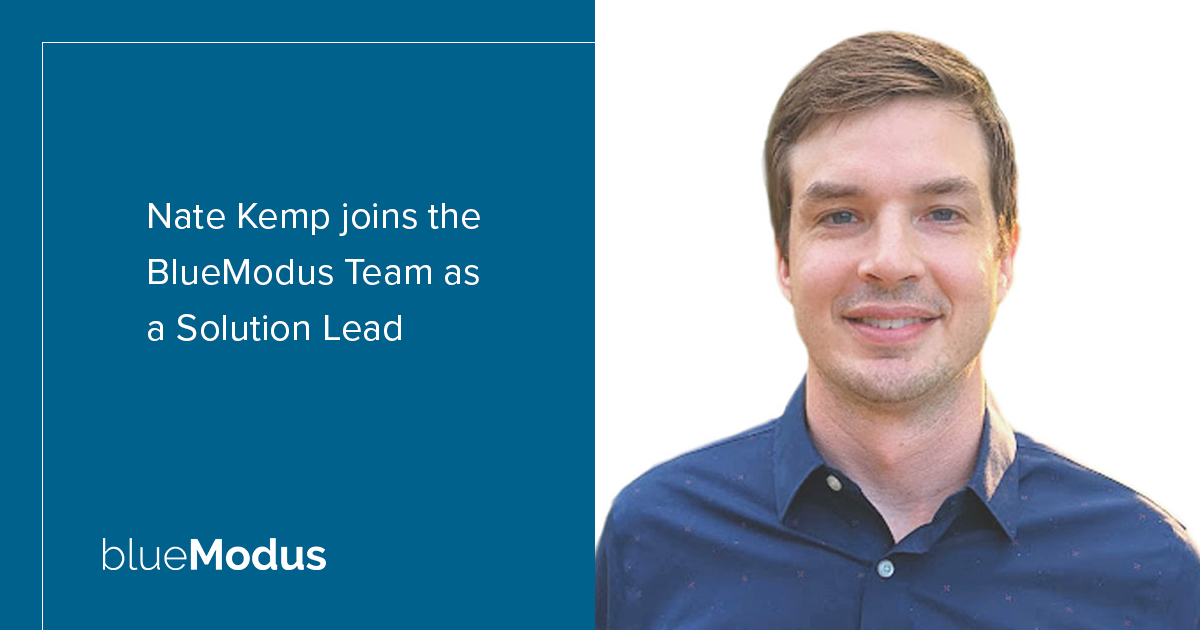 We are excited to welcome Dallas, Texas-based Nate Kemp to BlueModus as a Solution Lead. He is a full-stack web developer with over 20 years of experience with Microsoft technologies and leading development teams. In his role at BlueModus, Nate will be architecting solutions for a handful of clients and mentoring a small agile team of Full-Stack Developers, UX/UI Developers, and QA Engineers working together to build and maintain websites and web applications.
"BlueModus impressed me with their focus on culture and values," shares Nate. "It is obvious that they value transparency, respect, and humility, which brings out the best in each person and leads to a successful organization."
Most recently, Nate was a Senior Solutions Architect / Team Lead at a rental and inventory management software company, Point of Rental Software. Since 2016, he has been responsible for leading the development and architecture of an analytics dashboard and a customer data inquiry web application for rental store management, using SQL Server, ASP.NET, C#, Restful Web API, Entity Framework, and Angular. Additionally, from 2013 to 2016, Nate worked for the automotive finance company GM Financial as a Software Development Manager. He led the development of its public-facing account portal servicing over one million customers.
"Nate brings a wealth of enterprise-level .NET experience to BlueModus, greatly benefiting our clients and partners. We are very excited to have Nate join the BlueModus team," says Sandro Jankovic, BlueModus' Development Director.