BlueModus News
Aug 01, 2022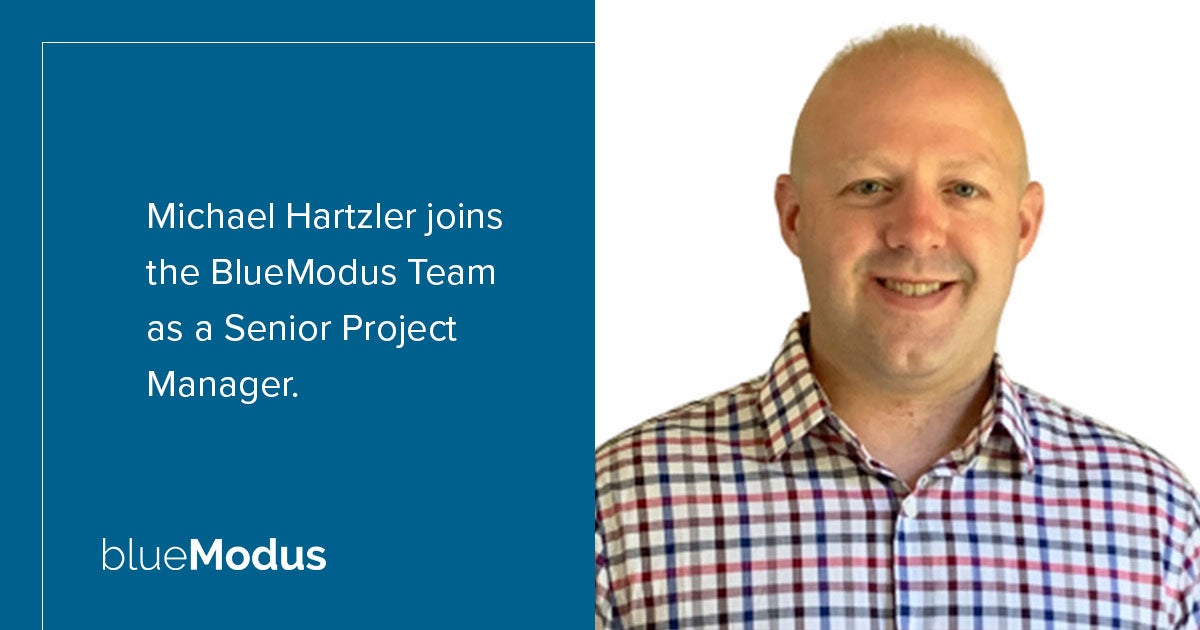 We are excited to welcome Hartford, Connecticut-based Michael Hartzler to BlueModus as a Senior Project Manager. After dabbling in the sales industry for a couple of years, Michael found his true calling in Project Management. He has since been in this industry for over a decade, deploying all sorts of projects ranging from small work orders to full site redesigns and eventually managing a team of Project Managers. At BlueModus, Michael will be responsible for planning, managing, and executing client implementation projects and managing ongoing support.
"The interview process had quite a few stages and was very thorough. However, what stuck out the most was that everyone had very similar answers regarding BlueModus and how they work hard, have fun, and know that management cares about each employee and their wellbeing," shared Michael. "After that, there was no question that BlueModus was the place for me!"
Since 2011, Michael has been a part of the team at Finalsite, which is a company focused on providing software and solutions for school communities. Michael has held several positions at Finalsite, starting as a Project Manager, then Senior Project Manager, then Senior Project Manager & Team Lead, and most recently, Manager of Project Managers. This included supervising a team of twenty Project Managers.
"We are so excited to welcome Mike to the team. Mike's background in growing teams, delivering for his clients, and launching working software makes him an excellent addition to our Project Management team. In addition, Mike's thoughtful approach and leadership style will help him grow quickly within the role and on the BlueModus team," says Jesse Hormachea, BlueModus' Vice President of Delivery.