BlueModus News
May 09, 2022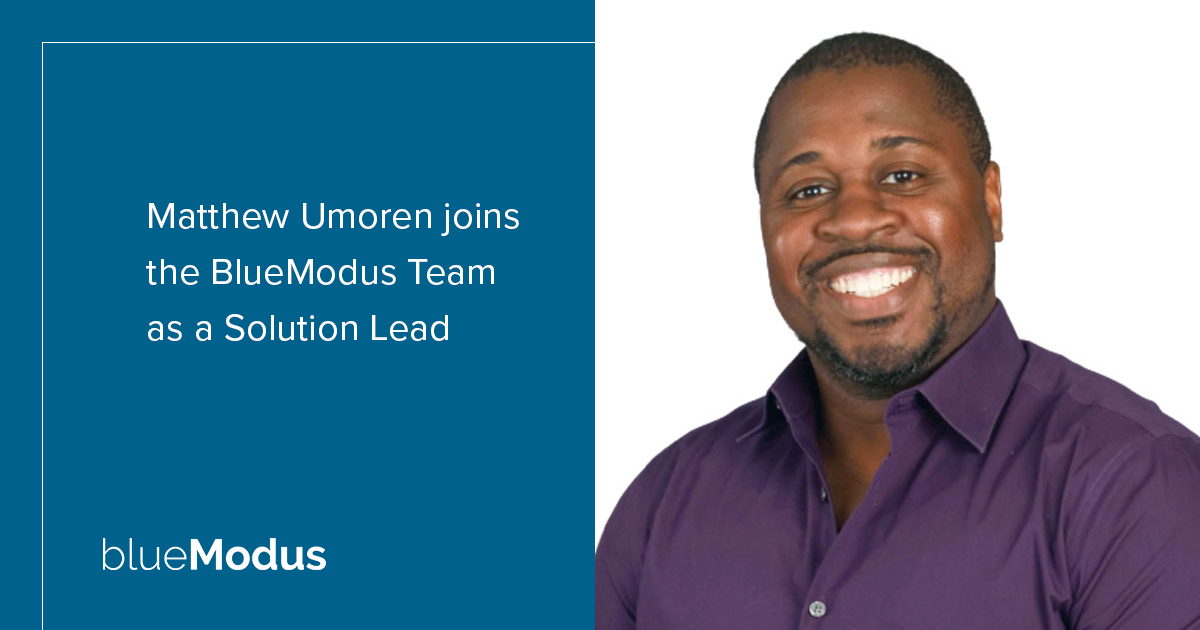 We are excited to welcome Atlanta, Georgia-based Matthew Umoren to BlueModus as a Solution Lead. He has always seen software development as construction in the virtual space. Matthew has worn many hats in his career, from laborer to lead to architect and designer of digital workspaces and worlds. The industry that he has designed for has not mattered, as Matthew has been in realty, regulations, science, and finance, to name a few. What matters to him is his ability to assess needs, break down, and compartmentalize processes and deliver a digital living space that harmonizes work and processes. Matthew will work as part of a team to build and maintain websites, webstores, and web applications for several BlueModus clients.
"During my interview with BlueModus, I showed two colleagues a piece of code that I had written in a very rushed situation. One of them asked why it was named 'async' when not returning a task. I explained that I had refactored the code, pulled the async portion for a more generic method, and had not changed the name yet," shares Matthew. "That question made me realize that I was dealing with people that cared about the details in a similar way that I do."
Since 2019, Matthew has been a Senior Software Engineer at SitusAMC, which provides solutions that support commercial and residential real estate businesses. At SitusAMC, Matthew was focused on designing, producing, and implementing new applications across multiple departments. Before SitusAMC, Matthew was a Software Developer from 2017 to 2019at The University of Iowa Center for Advancement, a philanthropy arm of the university. Matthew has also held technical positions at Integrated DNA Technologies and Kingland Systems during his career.
"Very excited for Matt to join BlueModus and bring his technical leadership to the team. Matt has a wide array of professional experiences, focusing on ideal outcomes for clients. In addition, I know his strong communication skills will be invaluable to our team," says Dave Bromeland, BlueModus' Development Director.