BlueModus News
Mar 07, 2022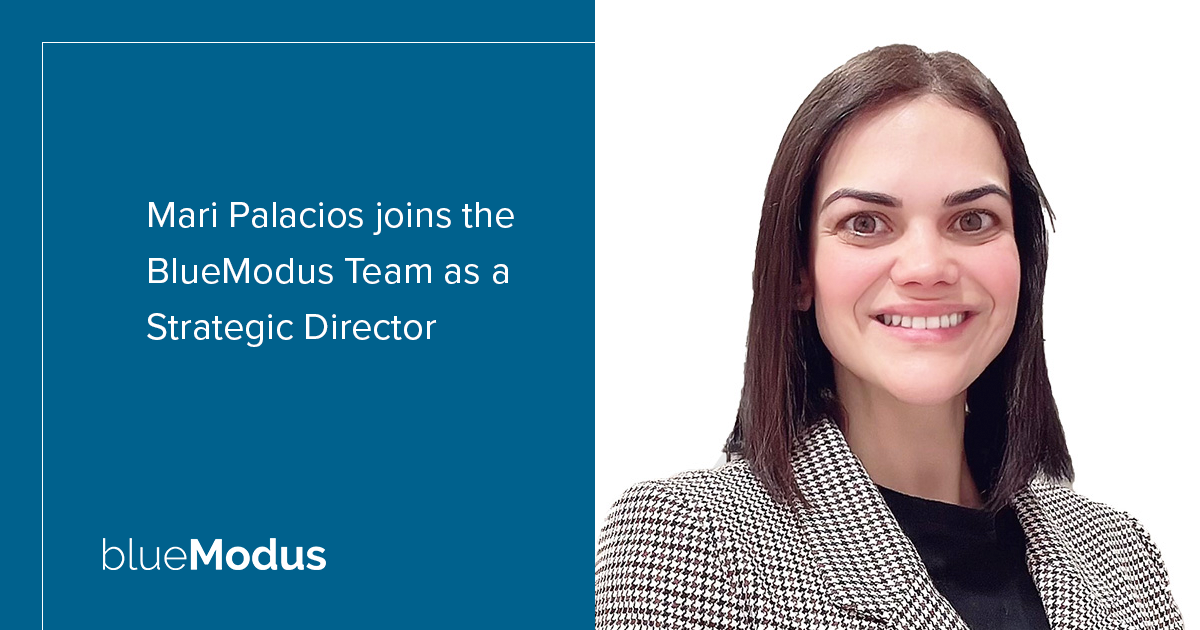 We are excited to welcome Aspen, Colorado-based Mari Palacios, to BlueModus as a Strategic Director. She is a solutions-oriented professional bringing over 15 years of experience cultivating excellent office cultures, building robust content strategies, integrating technological solutions, and creating quality sales opportunities. She has created and executed complex project management plans from start to finish while supporting digital transformation, user experience, internet principles, digital marketing, technology, and branding. At BlueModus, Mari will be identifying short- and long-term opportunities for our customers' future success, collaborating with all teams across the company to ensure customer needs are proactively being met, and maintaining mutual digital roadmap alignment.
"When interviewing with BlueModus, I knew I had found a family instead of a company to work for, and I am excited to build and nourish this relationship. It's so hopeful to see how fulfilled and passionate the team is," shares Mari.
Since 2010, Mari has been the Senior Marketing Manager at the MMK Institute amongst other clients during the past 15 years. At MMK, she directed over 25 staff members accountable for planning, executing, and assessing projects according to established timelines and budgets. She supervised the planning, development, and implementation of its B2C SaaS product to enable students to submit requirements and assignments to instructors. Mari has also worked at World Happiness Summit (WOHASU), Tres Advertising, Greenwater Investments, Nokia, and Sony.
"Our team is looking forward to having Mari join us. Her experience and knowledge with clients and establishing their strategies will be an amazing compliment to our established team. Welcome to BlueModus Mari!" says Meredith Perkins, BlueModus' Managing Director.