BlueModus News
Sep 16, 2021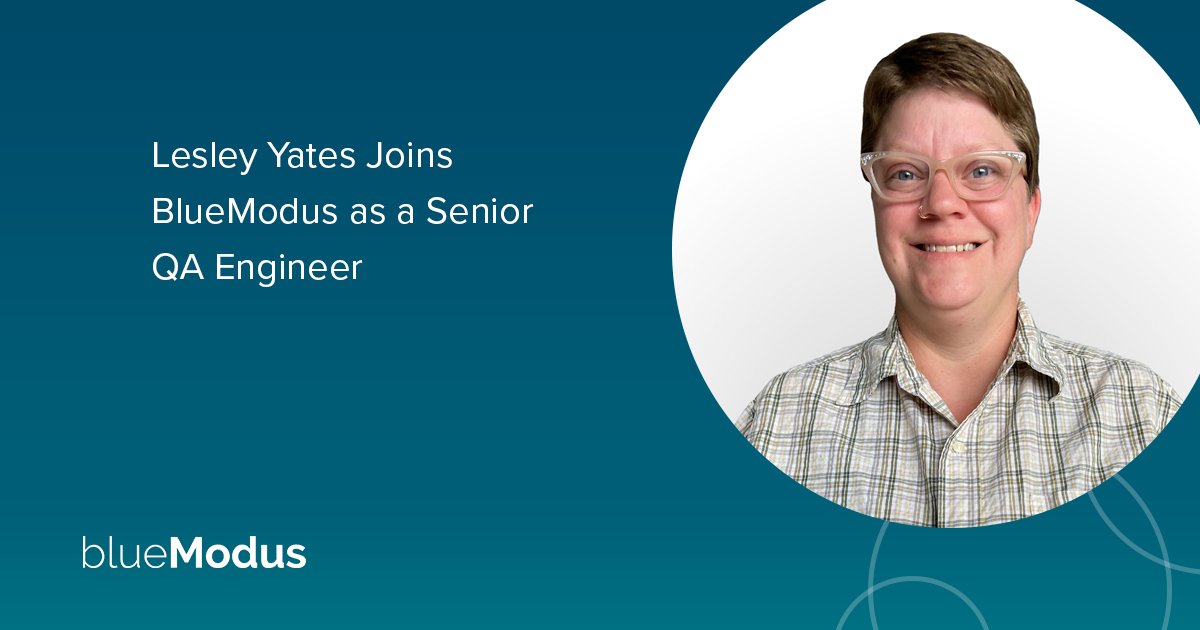 We are pleased to welcome Texas-based Lesley Yates, who joined BlueModus as a Senior QA Engineer on our Quality Assurance team. Lesley is a quality professional with over ten years of experience providing superior quality for products, clients, and content management systems. She has enjoyed a long career learning new tech and implementing what she has learned to give a high level of quality to everything they test. At BlueModus, she will be testing websites, webstores, intranets, content management systems, custom code, and integrations on client projects.
"Lesley will bring a passion and drive to BlueModus that will ensure we are creating the best quality software for our clients. We are excited to welcome her to the team," says Dave Bromeland, BlueModus' Development Director.
From 2019, Lesley has been a QA Analyst at Aceable, an e-learning company focused on helping automated life's certification challenges. At Aceable, Lesley created test plans and test cases and performed regression, exploratory, smoke, and sanity testing on aceable.com and their iOS and Android apps. From 2017 to 2019, Lesley was QA Engineer at Splice, a music company with a library of over 2 million samples paired with technique-based learning and connected instruments.
"I was attracted to BlueModus because of the core values of transparency, humility, efficiency, and value. These values deeply resonate with me and that I incorporate into my everyday life and my overall work ethic," shares Lesley.