BlueModus News
Nov 02, 2022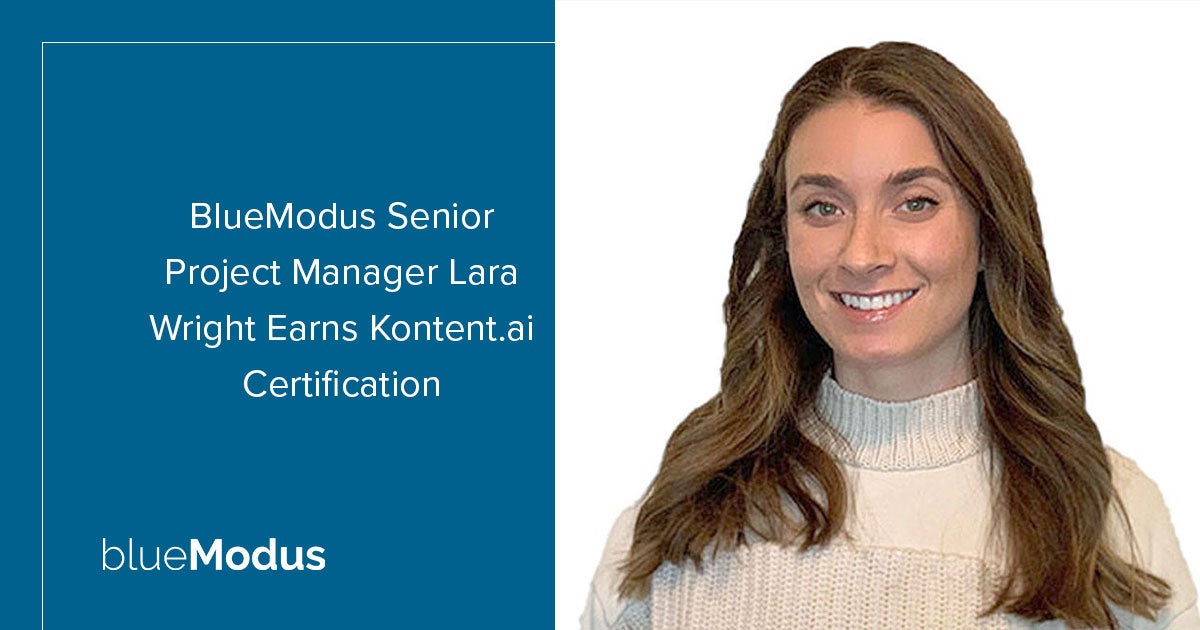 Congratulations to BlueModus Senior Project Manager Lara Wright, who recently passed Kontent.ai's Business Qualification certification exams. Kontent.ai is a cloud-based content management platform that streamlines content production and delivery while offering developers all the benefits of a headless CMS. BlueModus is a premium implementer of Kontent.ai worldwide and is proud of the number of certified Kentico professionals on the team.
"Kontent.ai is a powerful tool for our clients, allowing them to work more efficiently with their content delivery than ever. Lara's clients, in particular, are benefitting from these evolving tools, so we're excited she's leveling up her knowledge," says Carlos Orozco, BlueModus' Managing Director.
The Kontent.ai's Business Qualification exam is a secure online exam but comprises 20 questions with a 30-minute time limit. This exam focuses on topics and skills such as subscription management, pricing, general product knowledge and terminology, collaboration, and content publishing.
"I am thrilled to add this certification to my toolkit and help my clients with continued support and expertise!" says Lara.
To learn more about BlueModus' experience building client websites and intranets on Kontent.ai, visit our Kontent.ai Premium Partner webpage or check out some of our case studies. We are incredibly proud of our client projects.