BlueModus News
Apr 11, 2022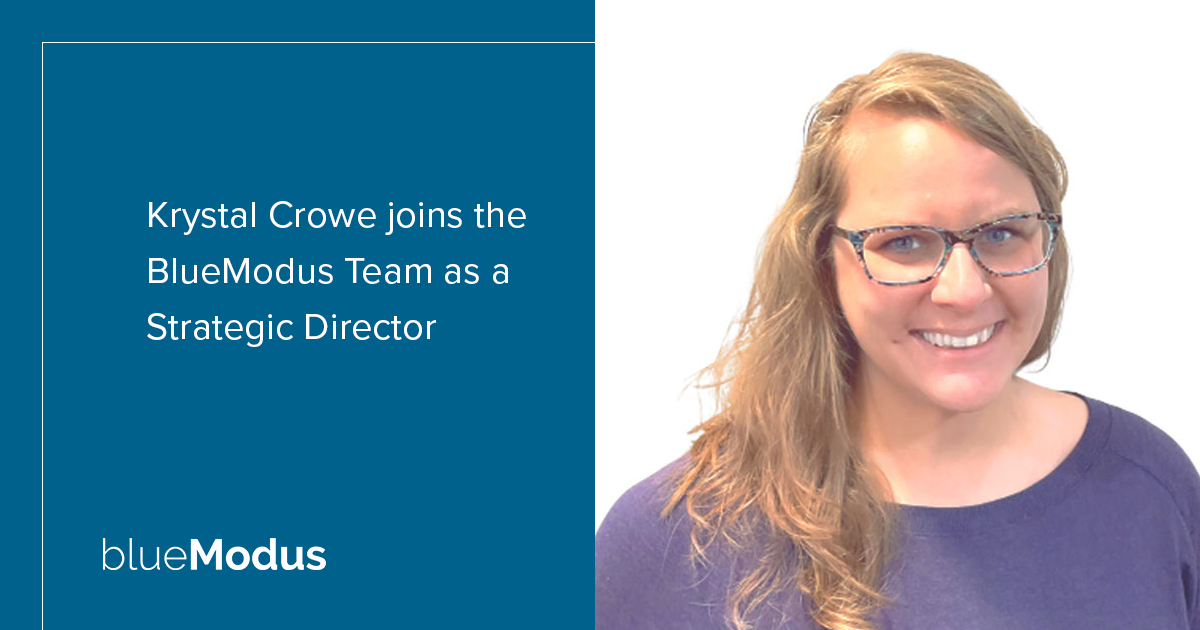 We are excited to welcome Appleton, Wisconsin-based Krystal Crowe to BlueModus as a Strategic Director. She is a results-driven leader with 15 years of experience planning and executing digital marketing programs, digital operations, process improvement, and team leadership. Krystal's core competencies include developing and implementing online marketing campaigns, website management from concepts through deployment, SEO, SEM, CRM, and data analytics research. At BlueModus, she will be identifying short- and long-term opportunities for our customers' future success, collaborating with all teams across the company to ensure customer needs are proactively being met, and maintaining mutual digital roadmap alignment.
"I instantly felt comfortable talking with every team member I met through the interview process. The transparency and brutal honesty are unmatched," shares Krystal.
Since 2013, Krystal has been the Senior Marketing Consultant and Web Development Team Director at the full-service marketing agency Blue Door Consulting. At Blue Door, Krystal's role was multi-faceted between client-facing projects and internal operations management. Her most significant accomplishments at Blue Door include planning and managing the build of large, custom e-commerce and web application with robust backend process automation for a client and leading a two-year website project from discovery through launch for an industrial manufacturing company. Before Blue Door, Krystal owned her own marketing agency, Interact Marketing.
"Krystal's ability to take ownership and drive alignment are key qualities we look for on the team and will undoubtedly serve our clients well through our solutions," says Carlos Orozco, BlueModus' Managing Director.