BlueModus News
Aug 14, 2023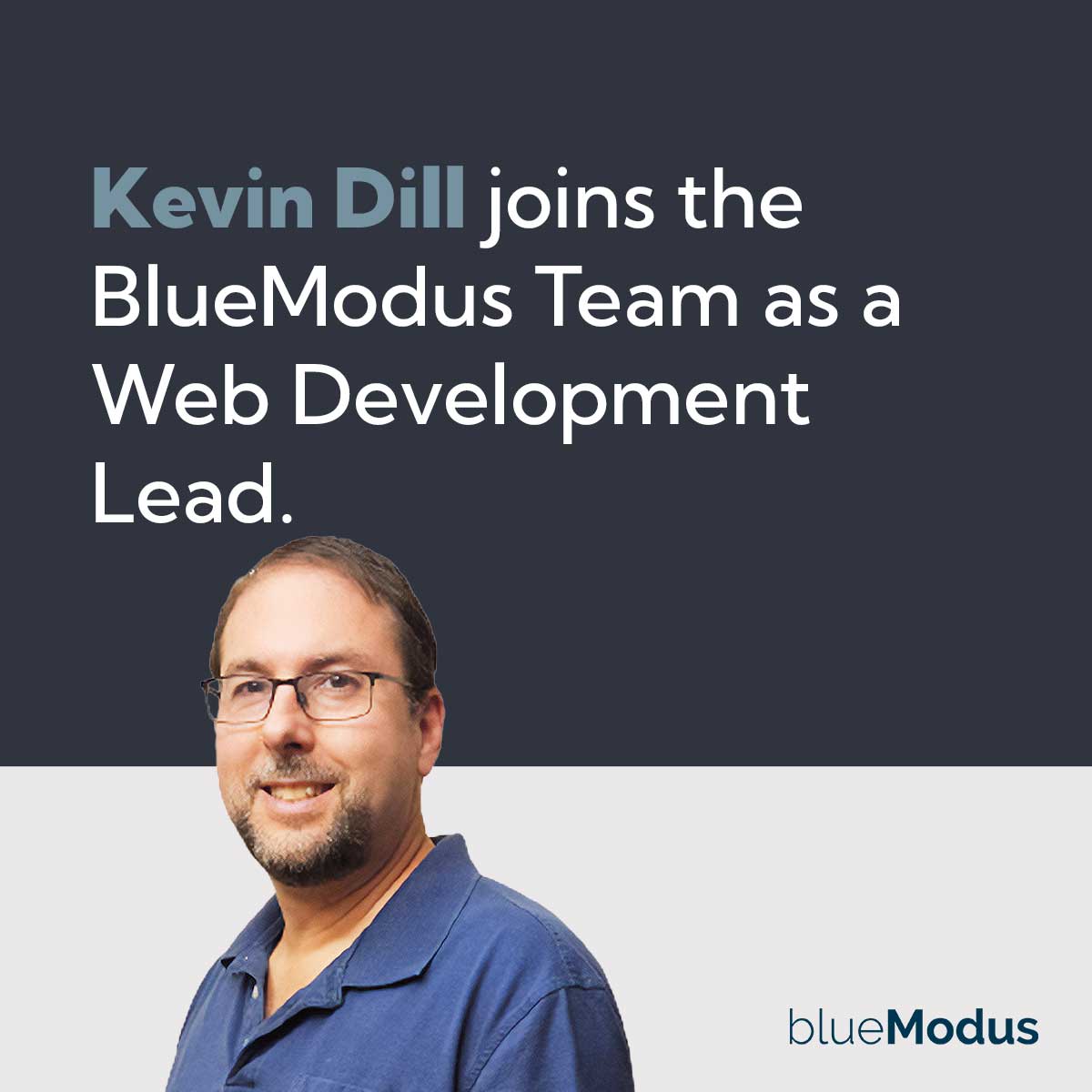 We are delighted to introduce Kevin Dill, hailing from Columbus, Ohio, as a new addition to the BlueModus team, where he will be taking on the role of Web Development Lead. With a remarkable thirty-year career journey, Kevin's passion for crafting efficient and imaginative software has only deepened over time. He firmly believes that software solutions should embody elegance not just in their appearance and performance but also in their seamless scalability and manageability. At BlueModus, Kevin's responsibilities will revolve around collaborating with a dedicated project team, contributing to the creation and upkeep of new high-level enterprise websites on .NET CMS platforms such as Kentico, Umbraco, and Sitefinity.
Kevin's decision to join BlueModus was greatly influenced by the striking enthusiasm exhibited by everyone during the interview process. The unwavering dedication to the company's growth and excellence left an indelible impression on him. He observed the genuine care that each individual harbored for BlueModus' success and their earnest endeavor to find like-minded individuals to share this journey with.
Since 2011, Kevin has been an instrumental figure at Quantum Health, a prominent healthcare establishment. He became an integral part of their IT App Dev team during the company's nascent stages, pivotal in constructing internal and external websites. These platforms facilitated the coordination of patient care by their dedicated Patient Service Representatives. Recognizing his exceptional aptitude, Kevin was handpicked by a co-founder of Quantum to be the sole IT member of an Innovation team. This select group was formed to explore new avenues of business growth. Kevin's expertise shone within this team as he conceptualized and designed web and mobile applications, managed servers, and provided crucial IT support to drive the business forward.
Nick Bushnell, BlueModus' Development Director, expresses his anticipation for Kevin's impactful contribution: "Kevin's extensive experience in creating complex solutions for clients, coupled with his technical proficiency in the Microsoft stack, positions him as an invaluable asset to our team. I am looking forward to working alongside him."
Kevin Dill's addition to BlueModus brings a wealth of experience and a strong passion for crafting exceptional software solutions. His expertise and enthusiasm will undoubtedly synergize with the team, driving the company toward new heights of success.