BlueModus News
Jun 28, 2021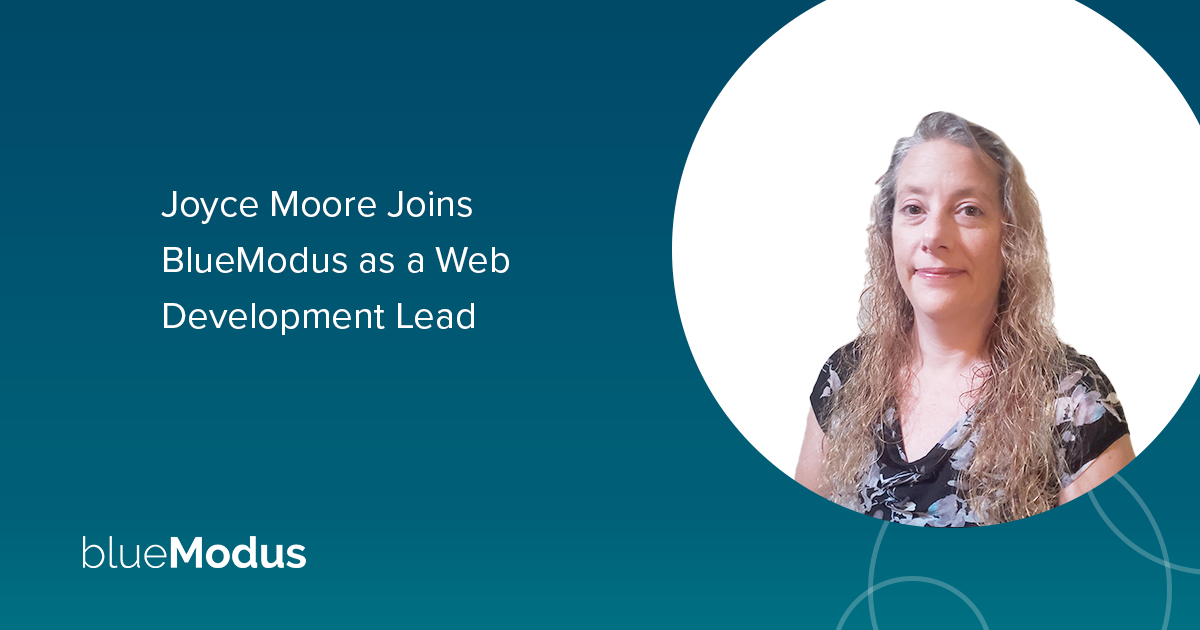 We are pleased to welcome Houston, Texas-based Joyce Moore, who joined BlueModus as a Web Development Lead on our Technical Team. Joyce brings her technical experience with the Microsoft stack and her passion for delivering beyond expectations to every project. As a full-stack developer, Joyce has worked on many projects to incorporate the latest technology and designs that offer customers the responsiveness and usability they have been craving.
"We are excited to have Joyce join the team. She brings with her a wealth of knowledge and experience, and I am confident she will be an asset for our clients and us," says Nick Bushnell BlueModus, Director of Development.
Since 2015, Joyce has been a Software Engineer at Jack Henry & Associates, a technology solutions and payment processing services primarily for the financial services industry. She was focused on building custom applications using Angular, ASP.Net Core, and C#. From 2012 to 2015, Joyce was Director of IT at MHC Network Solutions in Houston, Texas. She managed the daily schedule for routine maintenance, conducted onsite visits needed to address issues, and remotely assisted customers with issues.
"BlueModus has successfully created a culture that many companies aim to achieve. When you take the time to invest in people and relationships, the outcome is amazing. I am thrilled to be part of the team," shares Joyce.