BlueModus News
Sep 01, 2021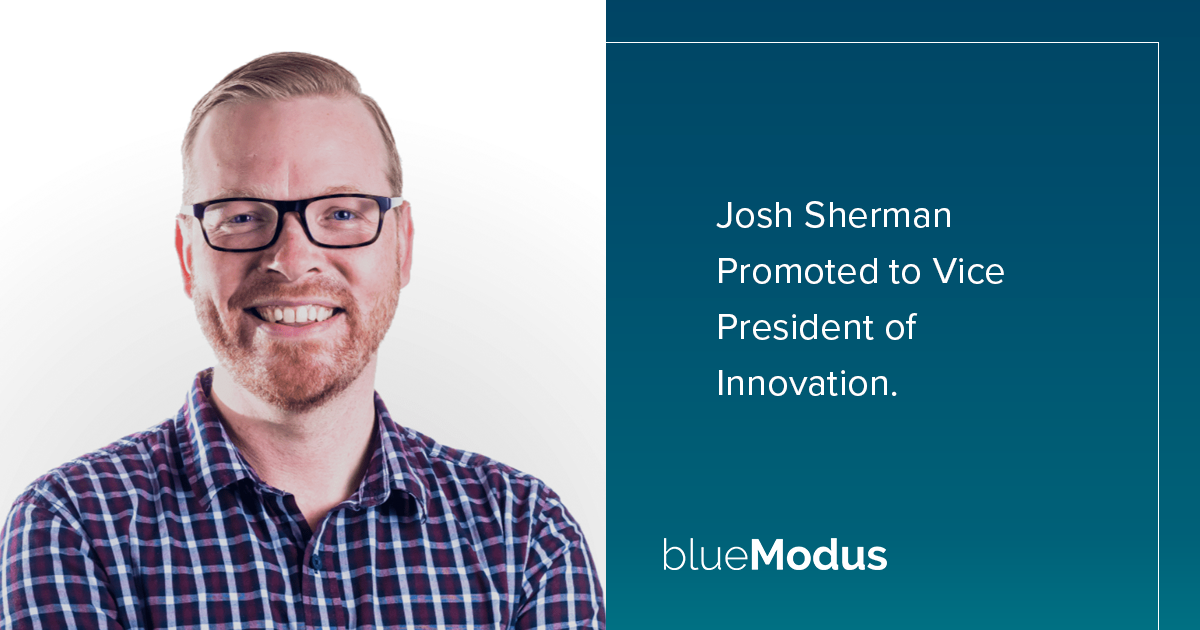 It is our great pleasure to announce Josh Sherman's promotion to Vice President of Innovation at BlueModus. Josh will continue to oversee and expand BlueModus' tooling, technical processes, and automation, as well as lead all of our infrastructure, security, and DevOps practices. Josh has already expanded BlueModus' starter framework for new projects and encouraged more collaboration on sharing code between projects. With Josh's strong leadership, we hope to expand the infrastructure services we offer clients.
"We're excited for Josh in this new role. Our ability to automate processes and adapt quickly is the most important service we offer our clients, and Josh will help us grow and expand these abilities. In addition, his passionate and energetic leadership style will have a tremendous positive impact.", says BlueModus, Founder and Chief Technology Officer Dave Conder.
Since joining the BlueModus team as a Solution Lead in August 2018, Josh immediately proved himself as an effective leader and was promoted to Development Director in January 2019 and Innovation Director in October 2020.
"I am so grateful and humbled to be working with a team that recognizes the huge importance and value of innovation, security, and solid infrastructure for our clients. BlueModus truly is a place for people like myself who want to make big impacts using technology." shared Josh.
Congratulations to Josh on his well-deserved promotion.