BlueModus News
May 04, 2022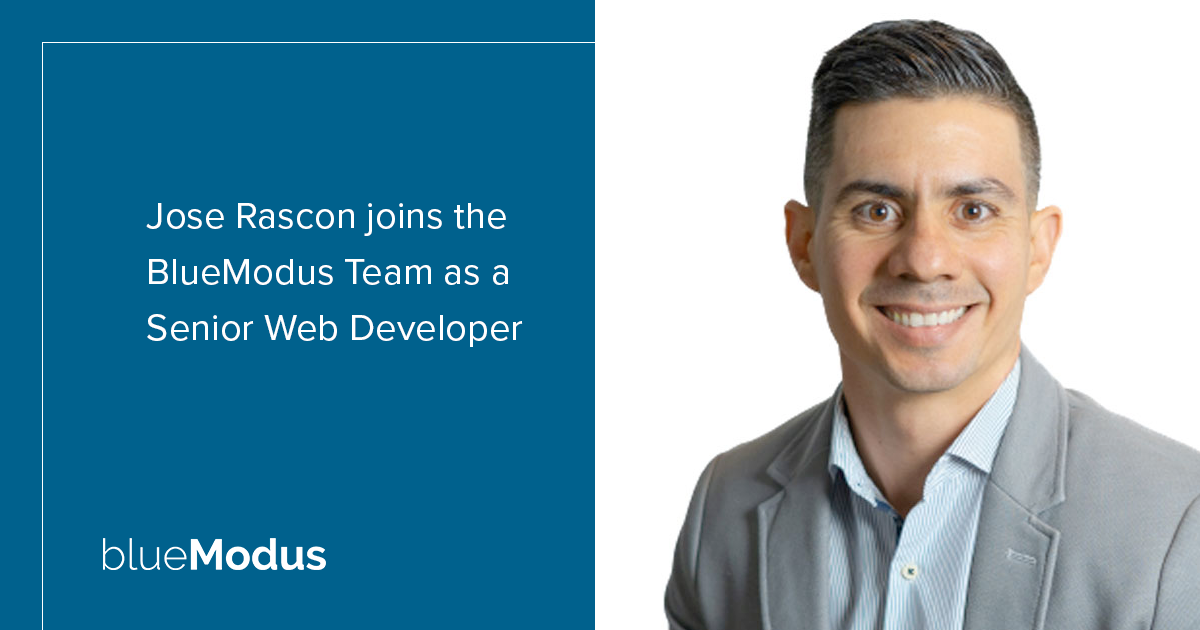 We are delighted to welcome Jose Rascon to BlueModus as a Senior Web Developer based in Kentucky, outside of Cincinnati, OH. He is a full-stack developer with over ten years of experience building solutions and supporting technical implementations. At BlueModus, Jose will be working on a project team supporting our clients by building and maintaining web applications and websites.
"Exploring the BlueModus website, I found a quote that immediately hooked me: 'We approach our employees and customers without ego.' I knew BlueModus was the place for me," shares Jose.
Jose has been a Software Engineer at the hospital and health care system Norton Healthcare, located in the greater Louisville, Kentucky area. At Norton, Jose worked on web applications utilizing the .Net Framework 4.5, .Net Core 3.1, and Angular 6+. Before Norton, Jose served as a Software Engineer at Schneider Electronic from 2019 to 2020 and Steel Technologies from 2016 to 2019.
"Jose has experience with complex code patterns, database modeling, code reviews, and agile in a collaborative team environment. We are very excited to have him join the team," says John Fager, Development Director at BlueModus.