BlueModus News
Apr 05, 2023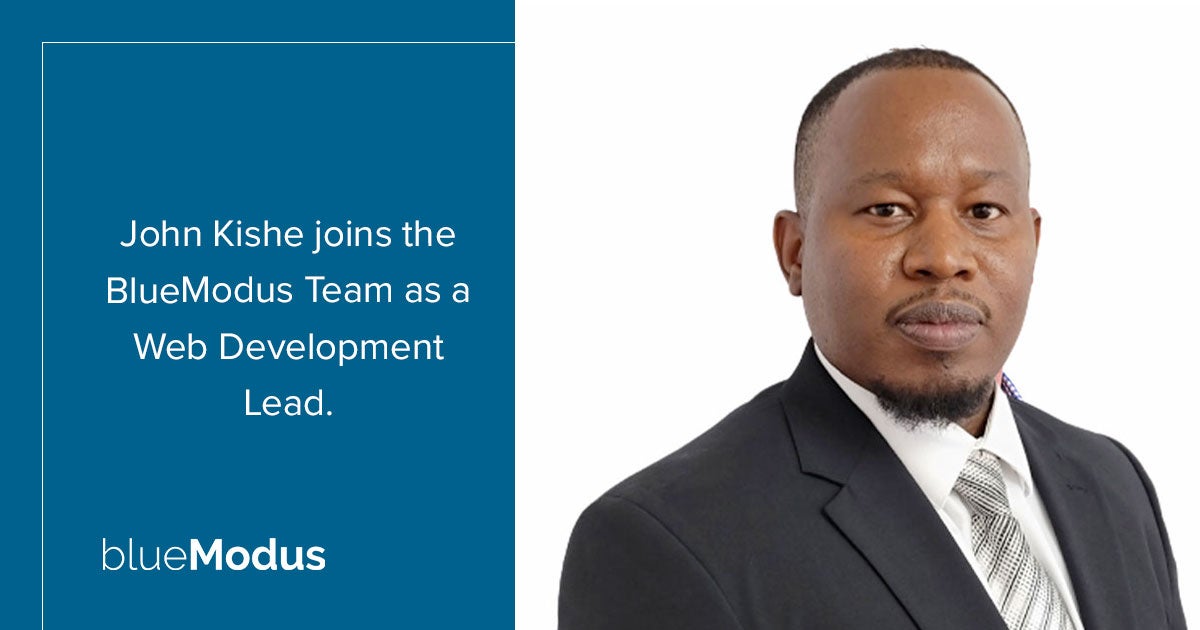 We are excited to welcome Tampa, Florida-based John Kishe to BlueModus as a Web Development Lead. He is a technologist with over 15 years of experience developing many varieties of products and applications distributed across the globe. John sees development using the latest technology and methodology as a way to reduce costs to businesses, improve user experience, increase performance, streamline delivery time, and remove redundancy. At BlueModus, John will work with a project team, building and maintaining new enterprise-level websites on .NET CMS platforms like Kentico, Umbraco, and Sitefinity.
"The interview process to join BlueModus was very interesting," shared John. I really got to know the team more and saw that everyone was themselves. This spoke to me because you get the best from genuine people. I have a feeling that I am meant to be here."
Since 2021, John has worked as Director/Lead Software Developer at Syft, a provider of AI-enhanced inventory control and end-to-end supply chain management software and services. At Syft, he led a team of developers, data scientists, business analysts, quality assurance developers, and DevOps engineers to develop a multi-phase big data visualization enterprise system. In addition, from 2015 to 2021, John was a Senior Web Developer at healthcare provider Health Corporation of America (HCA). At HCA, designed and developed a responsive web application to help locate, distance check, notify, and schedule nursing staff during the Covid-19 pandemic staff shortage and a multitiered architecture covid screening communication tool for patients and staff to communicate during the Covid-19 pandemic as a pre-operation checklist to reestablish surgery operation.
"I am looking forward to John joining our team! He brings 15+ years of experience with the Microsoft stack, building websites, APIs, and data processes. That, in addition to a wealth of experience working with cloud technologies," says Nick Bushnell, BlueModus' Development Director.