BlueModus News
Oct 24, 2019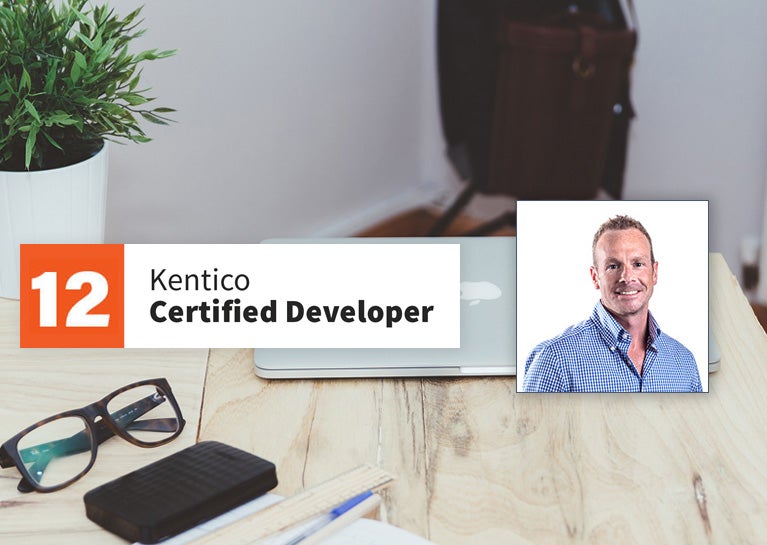 Congratulations to John Fager, Solution Lead at BlueModus, who recently became a Kentico Certified Developer by passing the Kentico 12 Certified Developer Exam. To pass this test, John demonstrated his deep knowledge of Kentico's features and functionality and his practical experience in using the platform.
"John's hard work in getting his Kentico Developer certification is proof of his commitment to ensuring his skillset matches the needs our partners have for experts in this field," says BlueModus Director of Development Josh Sherman. "We commend John for his effort and dedication to excellence."
The Kentico 12 Certified Developer Exam focuses on a number of topics, including the design, development, and maintenance of Kentico websites, the use of MS SQL database management language, ASP.NET development, and the creation of data-driven web user interfaces. Test takers must complete the secure, 50 question online exam within 90 minutes.
"The Kentico exam can't be passed just based off of the online courses and documentation. It requires extensive experience developing multiple projects in Kentico," notes John "It was a lot of work to come up to speed with so many of the features, but it felt great to pass the exam."
BlueModus is the top global Kentico Solution Partner, and remains committed to maintaining a majority of its colleagues as certified experts on the platform. Including John, BlueModus currently claims 42 Kentico Certified Developers, as well as 26 Kentico Certified Marketers. Additionally, BlueModus also retains the status of Kentico Quality Expert.
To learn more about John's technical expertise, please check out his profile on the BlueModus website. If you are interested in becoming Kentico certified, visit the Kentico Certified Developer Exam page to learn more.