BlueModus News
Jun 21, 2022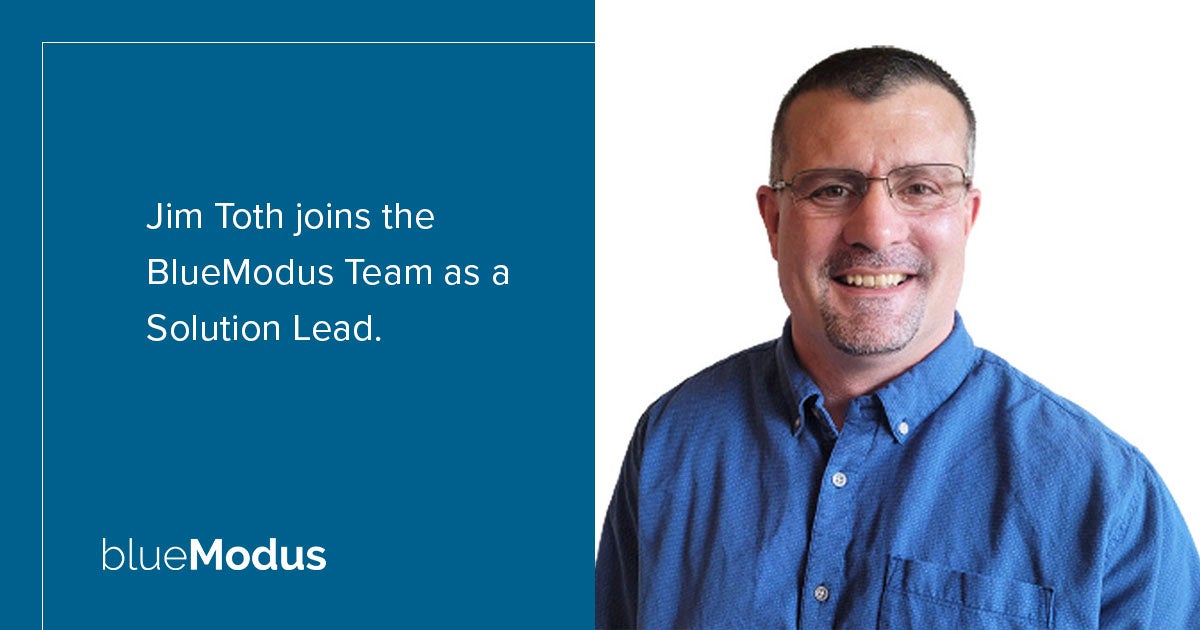 We are excited to welcome Denver, Colorado-based Jim Toth to BlueModus as a Solution Lead. He has been working with .NET since 2001. Most of Jim's technical experience is in custom application development on the Microsoft stack and building websites, databases, and APIs. He has also been fortunate to work in various organizations, from small startups to larger Fortune 100 companies. Jim's favorite role is the leader/doer role that typically comes with being a technical team lead, which is where he will be focusing at BlueModus as Solution Lead.
"Reading about the people-focused culture on BlueModus' website intrigued me," shares Jim. "Hearing about the collaborative and supportive culture at BlueModus, genuinely and consistently messaged by each person during the interview process, really sold the company and its culture to me. When you add to that the opportunity to learn new technologies and work on cutting edge digital projects with like-minded people, that's when I knew BlueModus was the place for me."
From 2017 to 2020, Jim worked with RockyBits Software, LLC, where he was primarily focused on development projects for StackUp, LLC, and Mobile TV Group (MTVG). Jim architected and developed the Stackup website, a Chrome extension, the extension's API, and various batch processes using ASP.NET, .NET Core, SQL Azure, and other technologies. In addition, he created a .NET core web application utilizing MVC, Angular 4, and SQL Azure for external vendors to be able to see upcoming events that MTVG was providing trucks and hardware. Since 2020, Jim has been working in a technical leadership role for Mobile TV Group directly and its sister company Stackup and Global Grid for Learning (GG4L), which acquired Stackup.
"We are very excited to have Jim joining BlueModus. His experience and technical expertise will be an incredible addition to the team and will provide terrific value to our clients," says Aaron Brosey, BlueModus' Development Director.