BlueModus News
Sep 26, 2022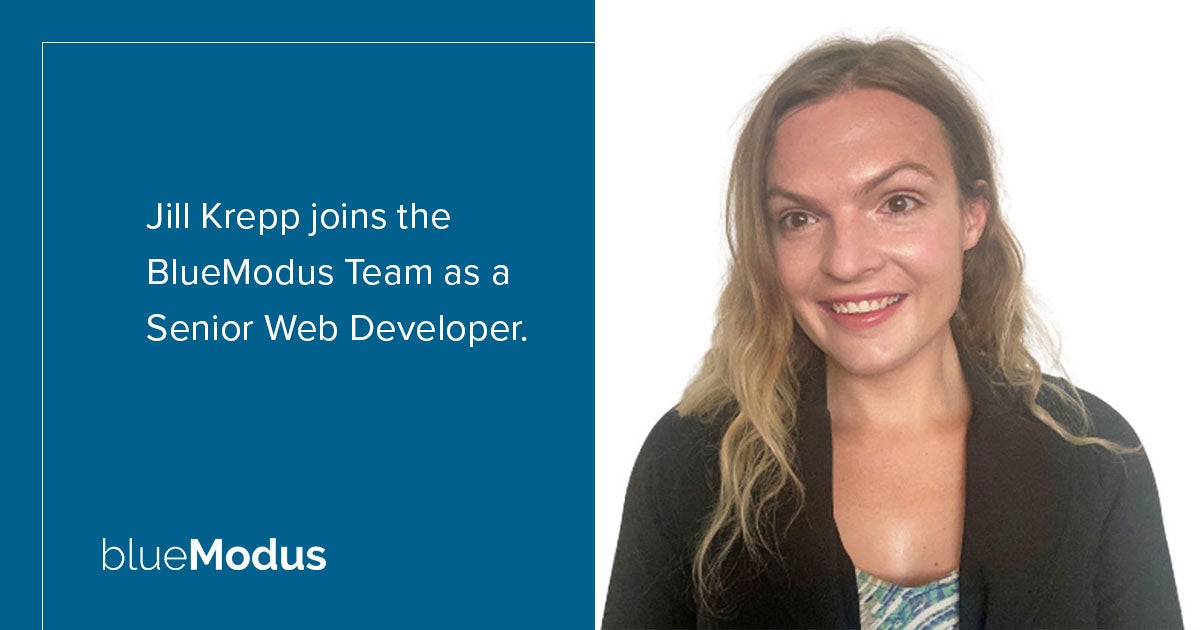 We are pleased to welcome Utah-based Jill Krepp to the BlueModus Team as a Senior Web Developer. She is an energetic developer with a passion for learning and a drive to explore new technologies. Jill has a strong background in C# and .NET frameworks. At BlueModus, she will be implementing and maintaining websites and CMS tools for our clients, including custom .NET development.
"We are really excited to have Jill join our team. With the experience she brings and her passion for technology, I can't wait to see what we can do together!" says Aaron Brosey, BlueModus' Development Director.
Most recently, Jill was a Senior Software Engineer at Checkers, where she was the primary developer supporting and maintaining multiple applications. Before Checkers, Jill worked for Proactive Dealer Solutions as a Senior Software Engineer. At Proactive, Jill served as a subject matter expert and led design and architecture discussions on a vendor-facing API to create a scalable and testable codebase that improved performance and reduced production defects.
"Throughout the interview process, I enjoyed the emphasis on personal development and work culture. I hope I can affect the organization for the better," shares Jill.