BlueModus News
Mar 21, 2022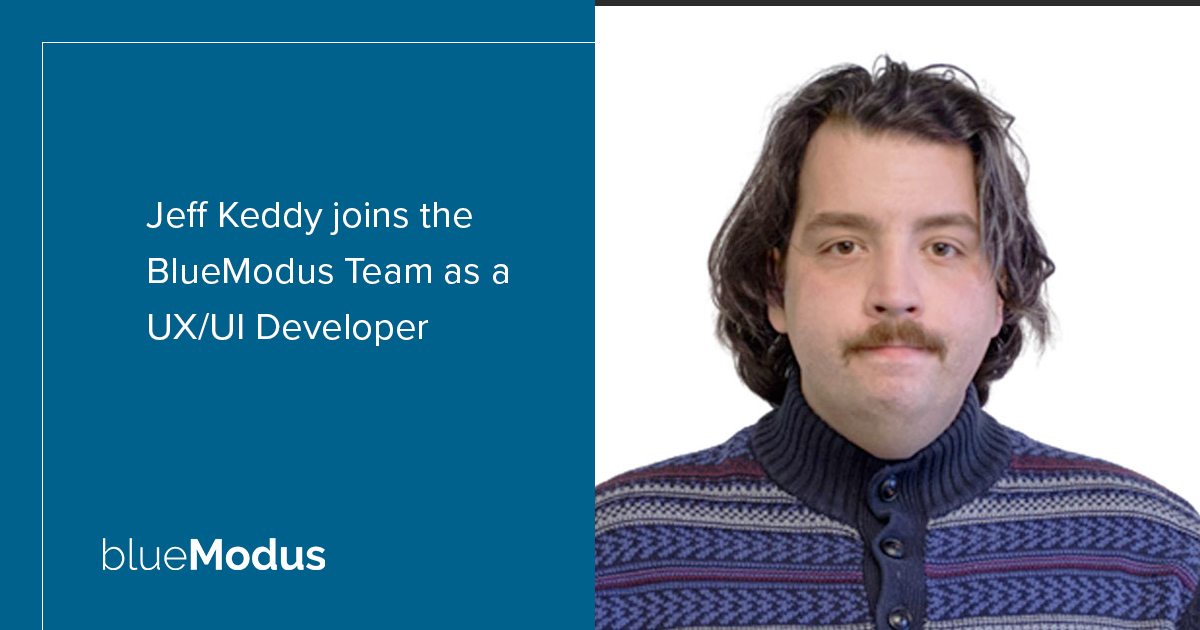 We are excited to welcome Dallas, Texas-based Jeff Keddy to BlueModus as a UX/UI Developer. Jeff has worked in a variety of systems and, in some way, has touched projects in almost every web format that's existed. Before getting paid for development work, Jeff had a bedroom webserver set up before hitting high school. At BlueModus, he will be working with a project team focused on front-end development.
"When talking to a developer before the code demo/review stage of the interview process, I asked, 'is this a leet code thing?' And the response was 'no, no, no, we don't do that. No one likes those.' Can't get a better answer to that question in my book," shares Jeff.
Since 2019, Jeff has been working as a freelance Web Developer/Designer overseeing several large projects with different clients. From 2017 to 2019, he was a Senior Front End Web Developer at Essilor of America, a vision and medical device company. At Essilor, Jeff was responsible for the redevelopment and redesign of a 600-page desktop web publisher focused on creating a more accessible, modern responsive site.
"Jeff has past experience that aligns well with our internal front end technology and will bring significant momentum on projects and provide high-quality UX/UI to our clients," says John Fager, BlueModus' Development Director.