BlueModus News
Aug 18, 2023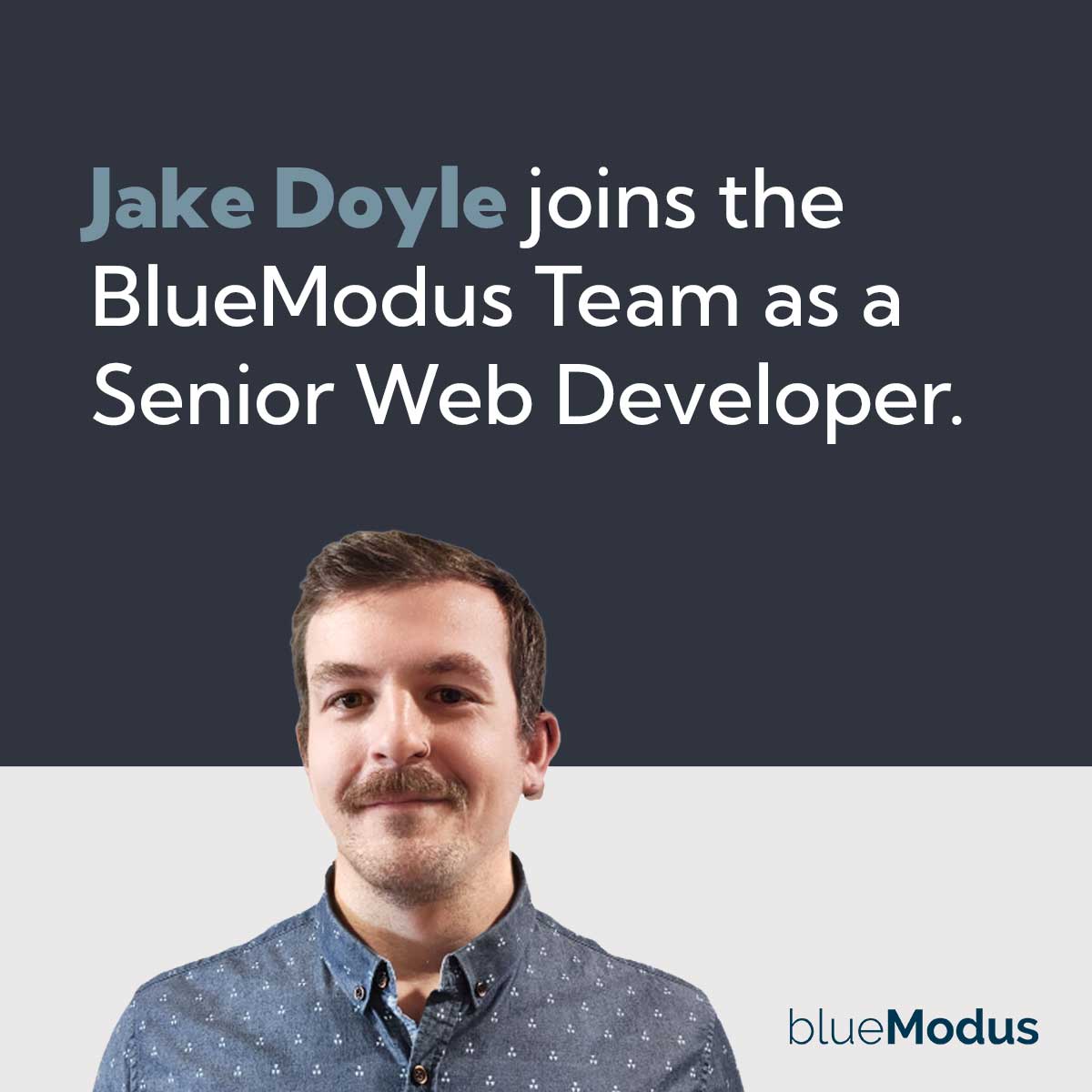 We're excited to introduce Jake Doyle, who has joined BlueModus as a Senior Web Developer. Jake is based in Austin, Texas, and his love for programming began back in high school. He enjoys using his knowledge and experience to solve complex problems and develop creative solutions. With ten years of experience in full-stack web development across various fields such as defense, finance, and legal, focusing on .NET and SQL, Jake is a valuable addition to our team.
At BlueModus, Jake will primarily focus on creating and maintaining high-level websites essential for large companies. He is skilled in technologies like .NET Core, C#, HTML, CSS, JavaScript, NodeJS, Angular, and React. He is also prepared to work with CMS platforms like Kentico, Umbraco, and Sitefinity. With his abilities and the support of the project team, he will ensure a smooth development process, effective communication, and efficient workflows.
Robert Tyksa, BlueModus' Development Director, remarks, "Jake's extensive experience adds tremendous value to the BlueModus team. His diverse skills and technical expertise will greatly benefit our team and clients alike. Jake is a perfect match for BlueModus, and I am confident he will excel and become an essential team member. I am eagerly anticipating his achievements!"
Since 2022, Jake has been a Software Engineer at Insider Intelligence, a research and data provider. Here, he developed internal web applications using AWS, React, and .NET. Prior to that, from 2020 to 2022, Jake worked as a Software Engineer at Optum. At this health services company, he created virtual payment management APIs in .NET 6 and developed web applications using Angular for internal and client use.
Jake enthusiastically shares, "I was drawn to BlueModus from the very first interview with their transparency and the emphasis they place on communication and teamwork. The culture and values of BlueModus are echoed in all the people that work here. It's easy for a firm to tout values, but it is rare to see them consistently on display and truly a part of the overall culture."
Let's extend a warm welcome to Jake Doyle as he becomes part of our BlueModus team. With his exceptional skills, versatile expertise, and commitment to staying ahead in the ever-changing tech industry, Jake is a valuable asset to BlueModus.